Parking charge for Swansea teachers is 'up to schools'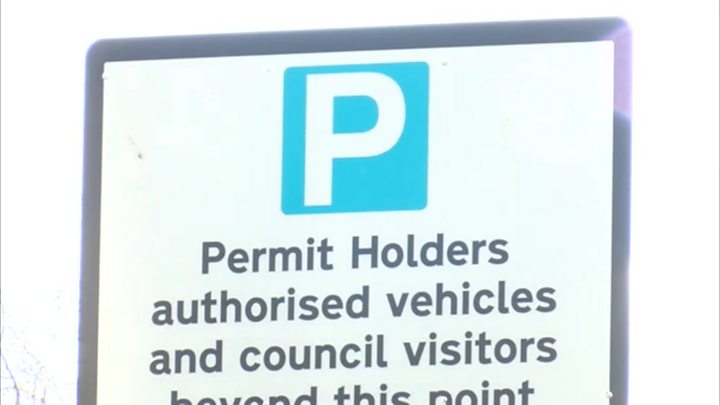 Teachers could still be charged for parking outside schools in Swansea - if schools want to enforce it.
The council had initially wanted to introduce mandatory charges on all schools in the authority from April in a bid to raise £150,000 a year.
Some teachers had criticised the proposals as "discriminatory" and an "unfair tax" on wages.
Plans for mandatory charges have been shelved but Swansea cabinet ruled each school could if they want to.
Swansea council said it had listened to the people of the city but individual schools would still be able to raise money for school priorities by charging for parking.
Teachers at Bishop Gore School had written to the authority criticising the plans which they said were "unfair tax on wages" and were being used as a "way to prop up diminishing school budgets".
Union representatives at the school said staff were already buying pens and pencils for pupils out of their own pockets as they did not have the "bare essentials" for learning.
Pontybrenin Primary School in Gorseinon said the fee would be seen "as a tax on working in school with the loss of goodwill".
In a letter head teacher Philip Williams said the "surprise announcement" of the charge had "eroded confidence and trust that we are working together to solve the challenges faced by all".
Under the plans each school will be able to decide whether to introduce the charges, which would increase depending on a member of staff's pay.
Any money raised in the charges, which could be introduced on 1 April, would then stay in the school's own budget.
Council staff working in the Guildhall and Swansea's civic centre already pay for parking.
The move comes as the council's cabinet approved more than £6m of extra funding for schools and social services for 2018/19 in its budget.
Following the meeting council leader Rob Stewart said: "We've covered the potential income that could have been generated by this initiative for schools from other sources.
"But if individual schools want to introduce a charge they will be allowed to do so and any income will be kept by schools for the benefit of pupils."
The National Education Union said while it was pleased the mandatory proposals had been scrapped it would oppose schools bringing in individual charges.
"They were ill thought through and very unpopular," a spokesman said.
"Many schools are run on the goodwill of teachers who not only spend their own money on resources but are putting in significant unpaid overtime to provide the best possible outcomes for pupils.
"These proposals would have jeopardised that support and so it is good to see they are not being followed through."
The council will have the final say on Swansea's budget plans at a meeting on 1 March.