Carmarthenshire Council flies LGBT flag after U-turn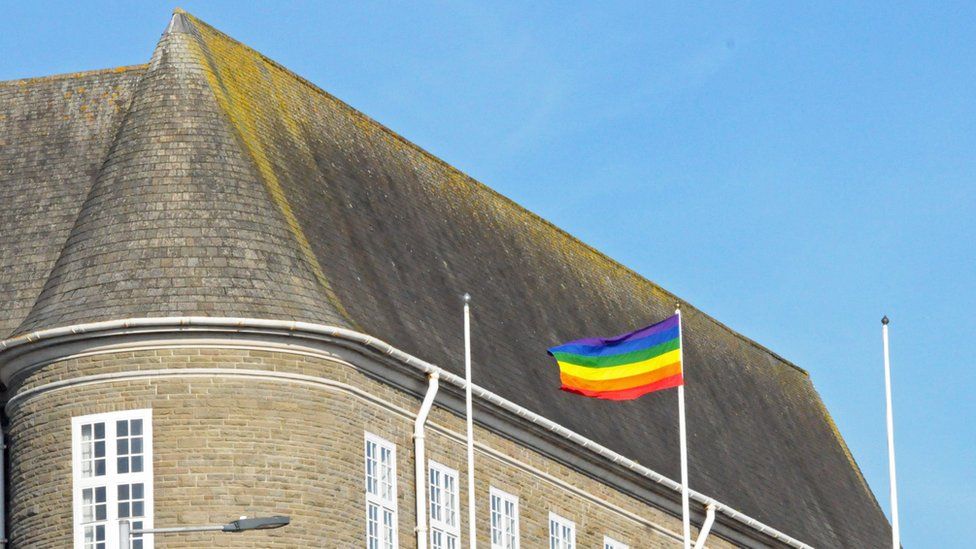 The rainbow flag will be flown above Carmarthenshire County Hall this weekend following a row over the council's flag protocol.
A cross-party group on constitutional matters voted against amending the rules that no flags from any group or individual could be flown.
But the leader of the council has instructed the flag be hoisted above County Hall following criticism.
Pride Cymru said they were "delighted" the decision had been reversed.
Under council rules, there is a presumption against flag requests from any individual or organisation, meaning the LGBT rainbow flag was effectively banned.
But council leader Emlyn Dole has instructed the flag to be raised because he was "concerned that the decision has been deliberately misinterpreted for political purposes, suggesting that Carmarthenshire County Council does not support and celebrate LGBT staff members and residents.
"Nothing could be further from the truth."
He said the Rainbow Flag would fly over County Hall for "this weekend".
Lu Thomas, head of Pride Cymru, said: "We are delighted that Carmarthenshire Council has now decided to fly the rainbow flag after all."
But she added: "I trust Cllr Dole intends to keep it in place for the remainder of LGBT+ history month, and not just this weekend.
"We are of course disappointed that it has taken such an outpouring of upset at the council's previous approach to celebrating LGBT+ history month, for them to change their decision."