Drink-driver jailed for killing friend in Maesteg crash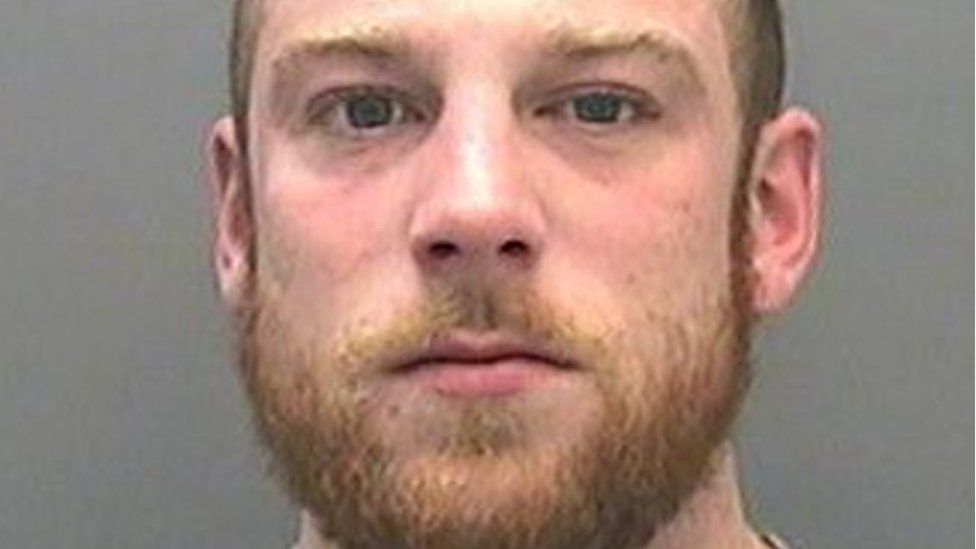 A "cowardly" drink-driver has been jailed for six years for causing a crash which killed his friend.
Mr McGuire, 36, died at the scene and Darkes' father Neil suffered fractures to his neck and ribs.
Cardiff Crown Court heard that Darkes, who was a learner driver, was two-and-a-half times the drink-drive limit.
Witnesses saw him climb out of a car window and flee the scene on foot, leaving his passengers behind.
Mr McGuire's brother Ryan told the court he thought Darkes was "a coward".
He said: "I've known him since I was a young boy, and considered him a family friend up until the day he killed my brother Adam.
"I cannot even understand how you ran away from the scene and left my brother to die all alone.
"I cannot express the anger and hate I have for you."
Darkes, who had been previously banned for drink-driving in 2011, was also banned from driving for nine years.
Judge Eleri Rees told him: "You demonstrated no concern for the welfare of your passengers.
"I've no doubt the guilt could and should remain with you for the whole of your life."