Visitors to WW1 wood Coed Ffos Las help plant trees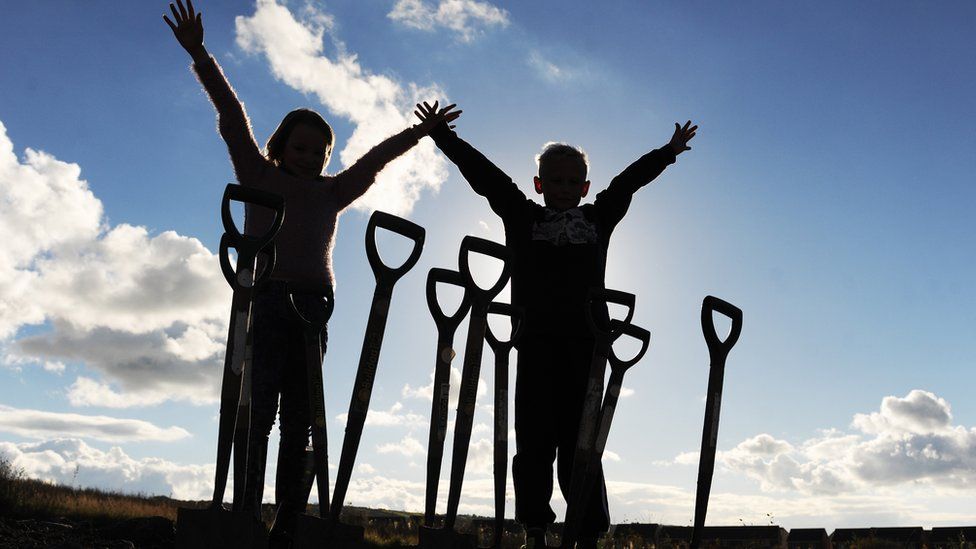 Visitors to Wales' World War One commemorative wood helped plant new trees on Saturday.
The Woodland Trust event at Coed Ffos Las, in Carmarthenshire, showed visitors how timber was used in the first two decades of the 20th Century.
Volunteers then helped create a new woodland by planting new trees.
Essex Havard, from the Woodland Trust, said: "A huge percentage of Wales' ancient woodland was felled for a wide range of uses in the Great War."
He added: "Ammunition cases, vehicle bodies, gun carriages, matches, pit props, even hazel hurdles to build the walls of trenches. Wales is, in many ways, still feeling the environmental impact of a war that wreaked havoc on soldiers' and communities' lives.
"Visitors will, through hands-on activities, get a real understanding of the importance of wood and woodland at this pivotal time in Wales' history.
"Through planting new trees they will also be helping the Woodland Trust reclaim our lost woodlands."
Coed Ffos Las was bought by the Woodland Trust in 2014 to create a centenary wood to honour the part Wales played in World War One.