South Wales police Taser rethink as gang knife threat grows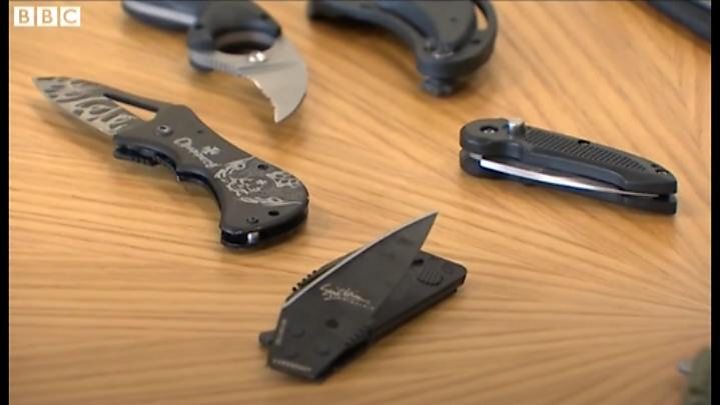 All frontline police officers in south Wales could be armed with Tasers to face the increasing threat of gangs carrying knives.
Chief Constable Matt Jukes said while stabbings were rare, officers in the force were being assaulted daily and only 10% carry the stun equipment.
He said he wanted people to "think twice" before assaulting officers.
But human rights groups said Tasers could kill and should not be used to "terrify people into compliance".
Most of the attacks faced by officers related to punching, kicking, biting and spitting, but Mr Jukes said the threat of weapons was growing due to a "resurgence" of gang culture.
Samurai swords, hunting and combat knives are increasingly being found in stop and searches and drug raids across south Wales, with evidence suggesting groups linked to county lines - dealing drugs from one town to another - are likely to be carrying weapons.
Mr Jukes said some young people were telling officers they were carrying knives for protection.
In April, a review of Taser use in the force was sparked after officers found a large hunting-style knife when called to deal with a group of teenagers armed with hammers in the Llanrumney area of Cardiff.
The changes could see anything up to 100 percent of frontline police officers in south Wales armed with Tasers.
"You can only imagine the harm that can be done with these kinds of weapons," Mr Jukes said.
In September an officer was stabbed in Cardiff with a triple-bladed knife, causing a 4-5cm wound to his shoulder. The dealer was jailed for 11 years.
While the majority of assaults happen during arrests and are fuelled by drink, drugs or mental health issues, Mr Jukes said other people were just "plain nasty" and made a habit of biting, kicking and spitting at officers.
---
In a seven-day period 18 officers were attacked across south Wales.
One officer in Ely, Cardiff was bitten on the calf while trying to arrest a woman.
Two officers were attacked - one punched in the face, breaking her glasses, and the other bitten - while trying to restrain a man in the Rhondda Valley.
The officers said it was the "most scared they had been" while on duty.
---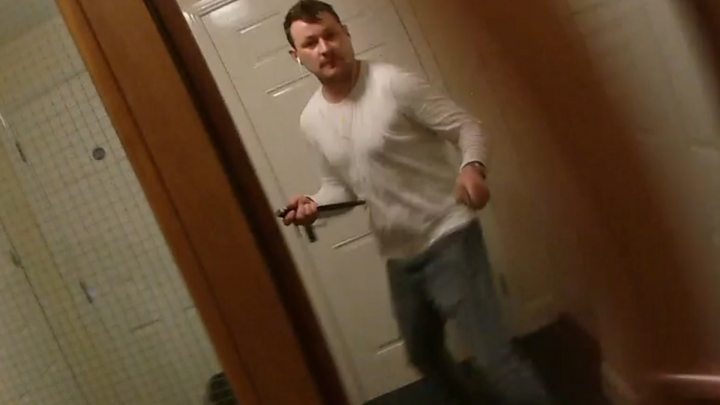 Last year the force brought in the use of controversial spit guards - which can be placed on suspects' heads to stop them spitting at officers.
Mr Jukes defended their use saying: "I want officers to have the protection they deserve...because coming home from work, knowing you've been exposed to infectious disease is a deeply troubling thing".
He said he did not think giving more officers with Tasers would lead to an increase in their use - but instead give officers confidence to use their presence to help de-escalate violent situations.
The use of spit hoods and Tasers on young people could not be ruled out, but would be taken very seriously by all officers, he said.
"What we will see is many more people thinking twice about assaulting officers, assaulting other people, putting themselves and the public at risk," he said.
Corey Stoughton, advocacy director for human right's group Liberty, said: "Tasers can and do kill - which is why they were initially intended for firearms officers only.
"There have been far too many examples of disturbing and inappropriate use, with BAME people and those with mental health conditions most affected.
"The use of Tasers on our streets has grown rapidly, but regulation remains woeful. Forces should be focusing on robust training and much tighter regulation - not rolling these lethal weapons out in the hope they terrify people into compliance."