Hywel Dda: £27m extra for 'unique healthcare challenges'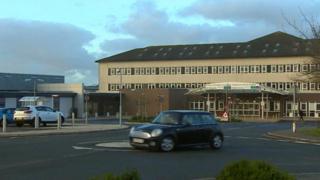 The Welsh health board with the biggest overspend will get an extra £27m a year, the health secretary has announced.
Vaughan Gething said Hywel Dda University Health Board's "unique set of healthcare challenges" contribute to its "consistent deficits".
The health board covers parts of west and mid Wales.
A review of its finances found the demographics and size of the area generated unavoidable costs.
The review was carried out by external accountants and Welsh Government officials.
In a statement Mr Gething said the extra £27m a year will put the health board "on a fair funding basis compared to other health boards".
The health board is currently asking the public for their views on three options which would significantly change the way NHS services are delivered in west Wales.
In 2017/18 Hywel Dda overspent by a total of around £70m, which accounts for around 40% of the combined overspend of all Welsh health boards - up from £50m in the previous financial year.
The organisation faces particular difficulties in recruiting full-time staff and spends more than any other on hiring temporary and agency staff to plug gaps.
The extra money represents a rise of around 3% in Hywel Dda's annual budget of over £825m.
Steve Moore, chief executive at Hywel Dda University Health Board, said: "Reaching financial stability is an ongoing challenge.
"Our focus is to organise our services so that they are safe and sustainable and provide quality health care and good outcomes for patients.
"Part of this is ensuring we make the best use of the money available to us for the benefit of our patients."