Stena Line scraps £5m improvement plan for Fishguard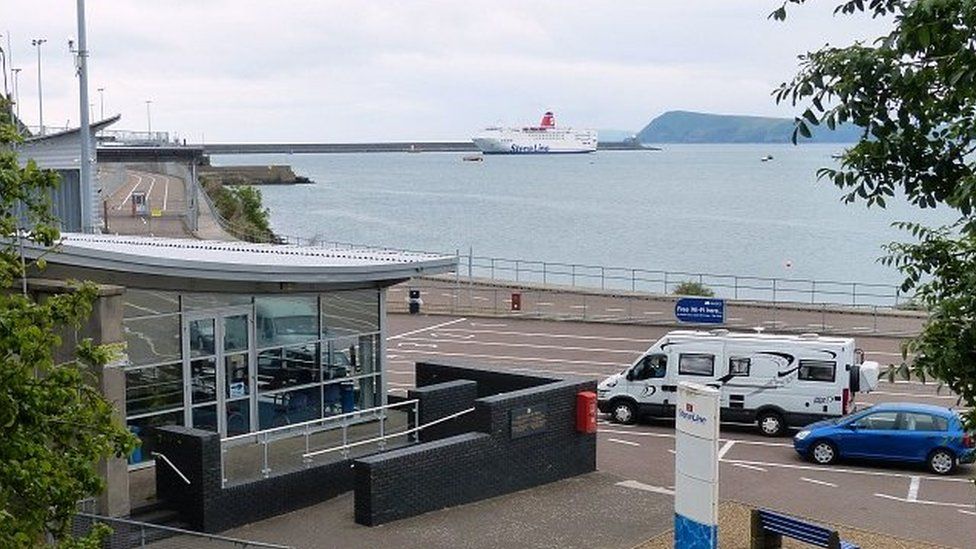 The Stena Line ferry operator has dropped plans for a £5m upgrade at its Fishguard terminal in Pembrokeshire.
The company was planning to replace the flexible ship-to-shore bridge that allows vehicles and passengers on or off at different heights of the tide.
The work would have meant the closure of the port for three months early next year.
Stena said it did not now "have a timescale for future developments".
It had also lodged an initial outline planning application with Pembrokeshire County Council.
At the time Stena said it was "committed to examining the possibilities of investing in key elements of the port infrastructure".
But in a statement the company said it had now decided "not to take on the tenders for this particular infrastructure but will continue to look at future options for the port".
The decision follows the scrapping of plans for a marina and apartments at the terminal.
Stena had been a partner in the development but in January it said it had withdrawn from the project to "focus all resources on our core business".
Related Internet Links
The BBC is not responsible for the content of external sites.