Cuddy Group folds amid director's ill health and 'no-one stepping up'
Appointing administrators at building contractors, the Cuddy Group, has left the director "devastated", blaming his ill health and no-one stepping up.
Managing director Mike Cuddy, a former chief at Ospreys rugby region, said the Neath-based firm fell into trouble after he spent six months in hospital.
"He had hoped others would fill the gap he left" but was "unable to arrest the slide" when no-one did, the firm said.
Some 130 employees have been offered jobs with house builder Persimmon.
On Friday, staff in Llandarcy said they were told to report on Monday to find out more while a number of demolition jobs it is involved in were put on hold.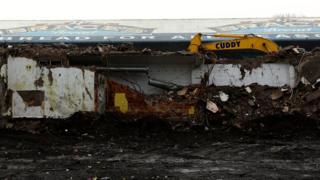 In a statement, the company described how Cuddy Group has been the boss' "life for over 30 years" with many of the workforce personal friends.
It detailed how in October 2016, the 54-year-old - who stepped down after 10 years of being joint managing director of the Ospreys in 2012 - was struck down with neurosarcoidosis, which can lead to inflammation of tissues.
Mr Cuddy's case was so serious, he spent six months in hospital and a further 18 months at home recuperating.
"During his enforced absence from work at Cuddy Group, he had hoped that others would have stepped up to fill the gap he had left," the statement said.
"Unfortunately this did not happen and the challenges facing the company increased month on month throughout 2017 and into 2018."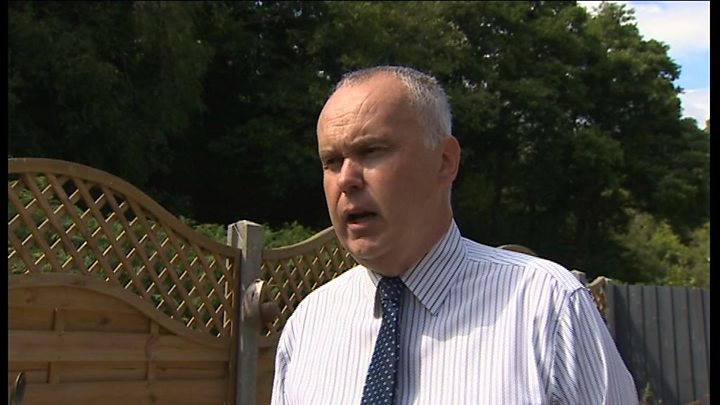 Against medical advice, Mr Cuddy returned to work six months earlier than planned in April hoping to improve matters.
Despite injecting personal funds, he "was left no alternative but to put the company into administration".
"Mike is devastated and as you can imagine, the news and the associated stress, are taking a heavy toll on his health," it added.
"He intends to continue however, to do everything he can to ensure that the company workforce is successful in finding alternative employment."
The statement said he had been working to find staff other jobs.
The Cuddy Group had been long-time sponsors of sports teams in Wales including the Ospreys, Scarlets and Dragons rugby regions as well as Neath rugby club.

Analysis from BBC Wales business correspondent Brian Meechan
It's a big name in the construction industry, and not just in Wales - a number of people will know the Cuddy name from the connection with various sports clubs.
There had been signs of trouble. They had stopped work on a site in Llanelli they had been working on on behalf of Carmarthenshire council.
The company has lost about 25% of its income in a year, from the accounts that have been published.
It is still making a small profit but there are a number of companies within that group - some are making significant profits but some are making significant losses, and that's been ringing alarm bells.
There may be good news ultimately for the workers with the Persimmon offer but there is also the effect if could have on other businesses in the supply chain.