Man killed by car in Treboeth, Swansea 'truly loved'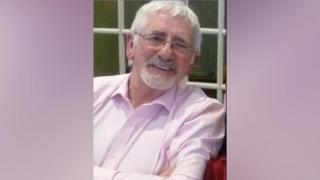 The family of a man who was killed by a car on Monday have said "life will be less without him".
Grandfather Steve Phillips, 73, died when he was hit by a Renault Cleo in Treboeth, Swansea county which had reversed out of a driveway.
His family said the father-of-three "loved to quiz with friends and family, and his passion and knowledge of Swansea history was unsurpassed".
"He was, in his own way, a wise man who truly loved and cared for us all."