Child abuser David Boswell quits Pembrokeshire council role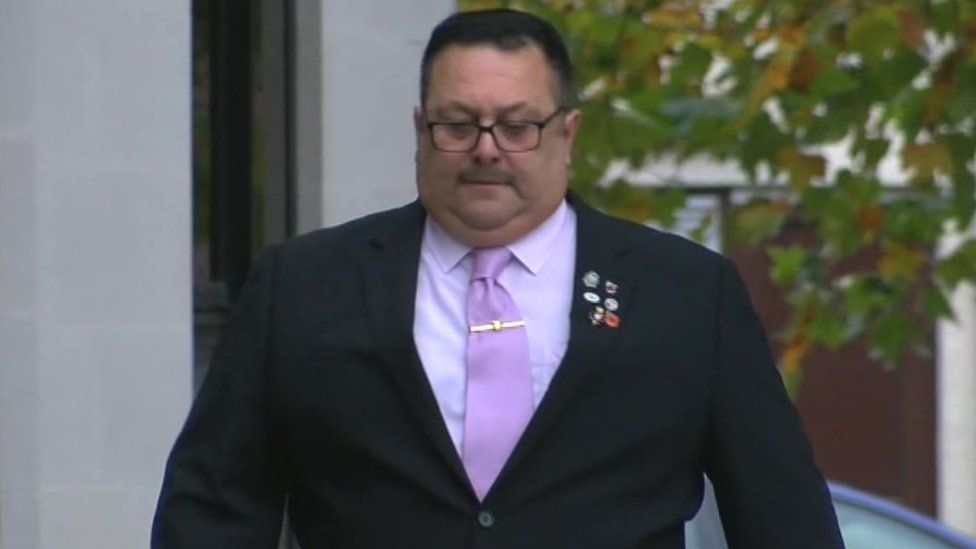 A former Pembroke mayor who was jailed for 18 years for raping a young girl and abusing another, has quit his roles as a county and a town councillor.
David Boswell, 58, of Pembroke Dock, was convicted of rape and four counts of indecent assault following a trial at Swansea Crown Court in July.
He was cleared of three other indecent assaults against the two complainants.
Boswell had refused to quit but Pembrokeshire County Council said it had received a resignation letter.
A by-election will take place for the county council seat of Pembroke St Mary North, along with the town council if needed.
A council spokesman said: "The council will, together with the Welsh Local Government Association, be lobbying the Welsh government for a change in legislation to address the lack of immediate powers of suspension following conviction and sentence for such serious offences.
"The council has, throughout the past year, carried out extensive efforts with its partner agencies - including the town council - to put safeguarding first and to ensure that Mr Boswell did not carry out ward work, attend council events or attend meetings which would place him in contact with, or make any key decisions in relation to, children.
"The council has also, since the date of conviction, made every effort to bring the matter to a swift conclusion."
Boswell, who carried out the attacks in the 1990s, was elected to represent Pembroke St Mary North in May 2017.
He went on to become town mayor, but stepped aside from the role less than three months later after being charged by police.
While awaiting trial, the former soldier continued to be paid his annual salary of £13,600.
Under the Local Government Act 1972, a councillor can be removed if they fail to attend any meetings for six consecutive months - but Boswell continued to attend meetings ahead of his trial.
Despite his convictions the council said it still could not instantly sack Boswell and had to wait 28 days to see if he lodges an appeal against his conviction.