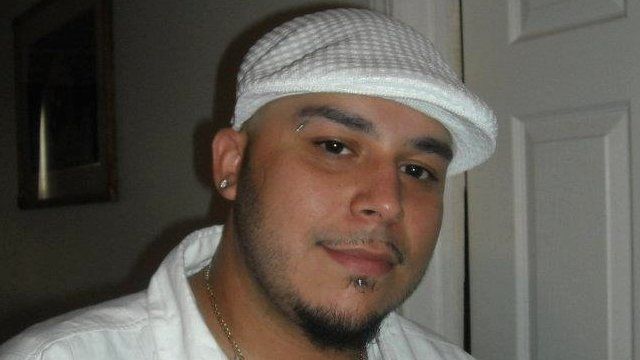 Video
Chicago: Another shooting victim in America's murder capital
Chicago has become the murder capital of the US.
Last May, Lino Diaz became one of the 506 people killed in the city in 2012. The father of two was shot multiple times outside his home.
Police have yet to find his killer. That is not unusual in Chicago where the city police solved only a quarter of last year's killings.
Diaz's mother Genie Hernandez described it as a "senseless crime" against a hard-working man trying to raise a family. She said too many people had access to guns, and she called on politicians to act.
Chicago already has some of the toughest gun control laws in the US. But the rising homicide rate - up 17% in the last year - combined with the national outrage over the mass shooting at a school in Connecticut has prompted calls for further action.
The city's police seized more than 7,000 weapons last year and Chicago Mayor Rahm Emanuel wants to stop the flow of guns from rural parts of Illinois and neighbouring states such as Indiana where controls are less tight.
Mr Emanuel - who was President Barack Obama's chief of staff as well as a key member of President Bill Clinton's White House when a ban on assault weapons was introduced in 1996 - wants to restrict sales of weapons he says were meant for the "battlefield".
He has also called for more background checks, tougher penalties for people who buy guns for others - so-called 'straw purchases' - and a requirement that gun owners report lost or stolen weapons to the police.
You can see more of the BBC's coverage of the US gun debate here.
Mrs Hernandez was speaking to the BBC's North America Editor Mark Mardell. Produced by Brian Gotllieb, Ian Druce and Bill McKenna