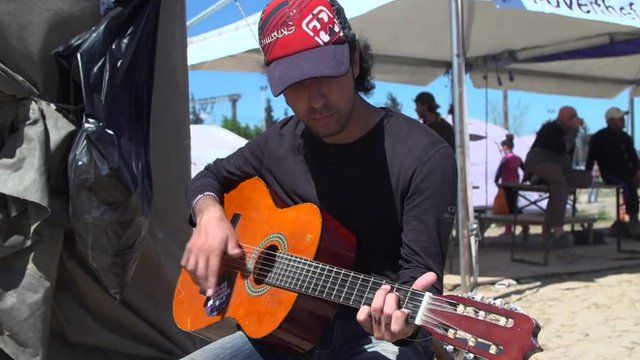 Video
What life is like living at Idomeni migrant camp
Macedonian police guarding the Greek border have used tear gas on migrants as frustrations grow at Idomeni.
A group of around 50 people were shaking the border fence demanding the border be opened as the Macedonian, Slovenian and Croatian presidents visited the site on the other side.
People have been living in the camp at Idomeni for up to two months after Balkan countries put strict controls on entry and eventually closed the border entirely in March.
Samih came to the camp in February and wasn't able to continue his journey north. He showed the BBC what daily life is like.
Go to next video: May's political career - in three minutes