BBC News World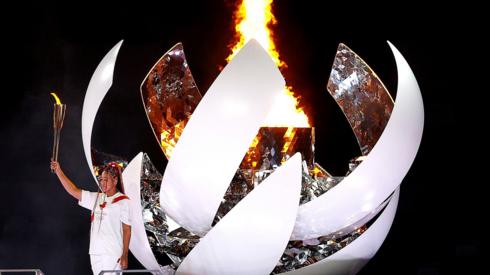 Top Stories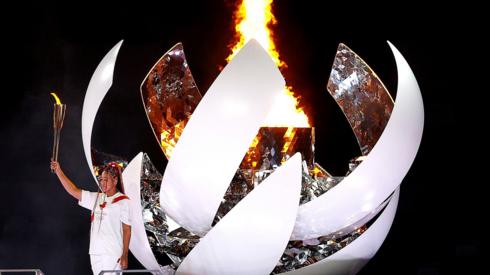 Featured Contents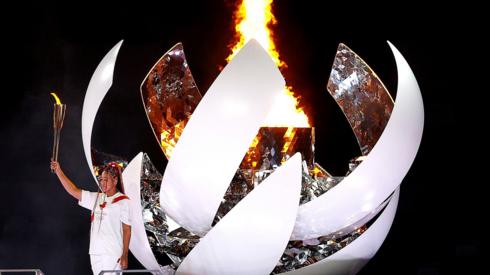 Latest Updates
Sierra Leone parliament abolishes death penalty

MPs in Sierra Leone have unanimously agreed to get rid of the death penalty, the BBC's Umaru Fofana reports.

The sentence will be replaced by life imprisonment, according to the AFP news agency.

In May, the country's deputy justice minister announced the commitment to get rid of capital punishment.

Rights group Amnesty International said that last year 39 death sentences were handed down.

But no-one has been executed in Sierra Leone since 1998.

Death sentences have often been commuted, but by the end of last year 94 people were still on death row, Amnesty said.

Once the measure is approved by President Julius Maada Bio, Sierra Leone will become the 23rd African country to have abolished the death penalty, the New York Times reports.

Sombre time-travel thriller in which a convict from 2035 is sent back in time to find the cause of a virus which has wiped out most of the planet's population.

Dalton Trumbo is a highly paid writer but his fortunes are about to change with the beginning of the Cold War and the rise of an anti-communist witch hunt.

$1m of South Sudan aid supplies looted or destroyed - UN

Image caption: Nicholas Haysom says that those behind the violence should be brought to justice

The UN's peacekeeping mission in South Sudan (Unmiss) has expressed concern over the increase in violence that's targeting aid workers in different parts of the country.

It says in May, more than $1m (£725,000) of humanitarian supplies and assets were looted and destroyed during armed attacks in Gumuruk in the east of the country.

This affected the delivery of assistance to an estimated 130,000 people.

"South Sudan is increasingly becoming one of the most dangerous places to operate for humanitarian workers," Unmiss chief Nicholas Haysom told reporters in the capital, Juba.

"This year alone, four humanitarian workers have been killed in the line of duty. These acts of criminality must stop... Those who perpetrate violence and loot should be brought to justice."

Ghana MPs propose tough anti-gay law

Thomas Naadi

BBC News, Accra

A group of Ghanaian MPs has drawn up a draft bill which, among other things, proposes a 10-year jail term for people who promote LGBT+ activities through mainstream or social media.

The bill has been submitted to Ghana's speaker of parliament for review.

Also under the draft measure, titled the Promotion of Proper Human Rights and Ghanaian Family Values Bill 2021, individuals who engage in non-heterosexual sex could face a fine or a prison term of up to three years.

The bill's lead sponsor, opposition MP Sam Nartey George, told the BBC that the lawmakers believed this was not a human rights issue.

Some Ghanaians have expressed concern about its potential to violate the rights of members of the LGBT+ community and activists.

The bill is likely to be passed, although there could be some ammendments.

Top government officials, including the speaker of parliament, have already indicated a desire to enact anti-homosexuality laws.

Ghana's criminal code outlaws what it describes as "unnatural" carnal knowledge but does not explicitly mention LGBT people.

Read more:

Nigerian pirates sentenced to 12 years

Joshua Ajayi

BBC News Yoruba, Lagos

Image caption: The waters near Nigeria have become a notorious site for pirate attacks

Ten Nigerians who hijacked a Chinese fishing vessel and kidnapped crew members in May last year have been sentenced to 12 years, the first custodial sentence under an anti-piracy law passed in 2019.

A Federal High Court judge also ordered the guilty men to pay a fine of $600 (£435) and said they were "an embarrassment to the nation" that had "impacted the economy negatively", the Reuters news agency reports.

In August last year, a court in southern Nigeria made the first convictions under the new anti-piracy law when it fined three men for hijacking a tanker off the coast of Equatorial Guinea and securing a $200,000 ransom for the crew.

The merchant shipping industry has long pressed Nigeria to take action in the seas in the region, which have been dubbed "pirate alley".

The area accounts for over 90% of maritime kidnappings globally, according to the International Maritime Bureau.

By Barra Best

BBC News NI Weather Presenter

Liberian minister criticised for lavish mausoleum

Jonathan Paye-Layleh

BBC News, Monrovia

Social media in Liberia is awash again with criticism of politicians after the most senior minister in the office of President George Weah buried his mother in an expensive mausoleum this week.

The structure, which resembles a house, was built by Presidential Affairs Minister Nathaniel McGill. It has a pyramid-style roof, columns and all the attributes of a modern royal home.

The specially designed tomb is placed in the middle.

Talk show host Henry Costa - a vocal critic of President Weah - shared a video of the mausoleum under construction on his Facebook page:

Many have taken to social media to condemn the move as wasteful spending in a poor country.

"The extravagance I saw today shocked me to my core," said Benjamin Yeagar, a critic, writing on Facebook.

"This was a complete insensitive display of wealth."

Another commenter Stanley Cooper added: "With all that opulence, did the madam wake up from the grave? Useless showmanship!"

But Abdul Kanneh, who supports Mr McGill, said that "only heartless individuals will bully someone who is grieving for the loss of his/her love one. This is no politics, it is called EVIL."

Just last week, a junior minister working under Mr McGill came under spotlight when he was seen in a video splashing champagne on an expensive SUV he had bought for his wife as a birthday gift.

Algerian judoka withdraws from Olympics over Israel

Algerian judoka Fethi Nourine has pulled out of the Tokyo Olympics to avoid a possible match with Israeli Tohar Butbul, Algerian media have reported.

Nourine, who fights in the 73kg category, was drawn to face Sudanese Mohamed Abderasoul in the first round. He could then go on to face Butbul but has he decided not to compete.

Two years ago the Algerian athlete withdrew from the 2019 World Championship to avoid facing the Israeli opponent.

Nourine's action is part of a protest against Israel, Algerian media said.