BBC News World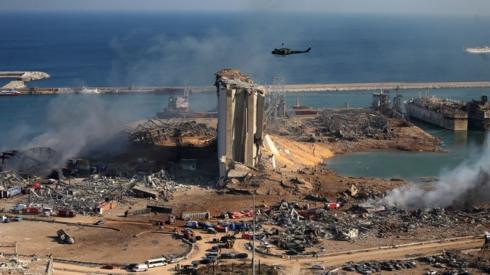 Top Stories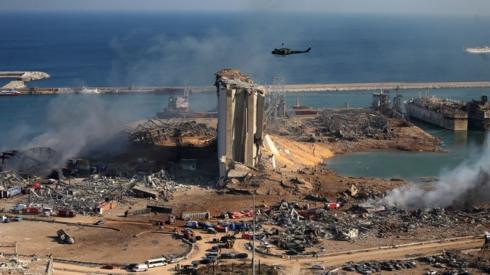 Featured Contents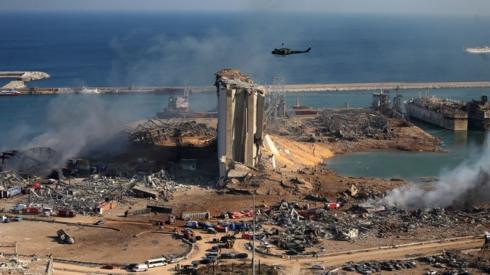 Latest Updates
Mourners at the Nobel Laureate's funeral hear tributes from the Pope, Dalai Lama and others.
Read more
Nigerian police 'arrest dozens' of anti-corruption protesters

Chris Ewokor
BBC News, Abuja
At least 60 people have been arrested at an anti-government protest in Nigeria's capital Abuja, according to protest organisers Revolution Now.
The police have not said what their alleged offences are.
The nationwide protests marked a year since the first demonstrations by the movement.
The former presidential candidate and founder of the news site Sahara Reporters Omoyele Sowore started the Revolution Now movement last year.
He called for a revolution saying last year's election, in which President Muhammadu Buhari won a second term, was not credible.
He has since been charged with treason, money laundering and "cyberstalking" for allegedly sharing false and insulting information about President Buhari. He denies all the charges.
He was held in detention for 130 days before eventually being released on bail and is currently awaiting trial.
A devastating explosion in Beirut on Tuesday killed at least 100 people and injured thousands.
Read more
Anti-government activists who believe they are immune from the law are a worldwide threat, experts say.
Read more
Malawi presidency responds angrily to 'charlatan' impostor

Peter Mwai
BBC Reality Check
The office of Malawi's president has responded angrily to a Twitter account pretending to be him and went on to take a stand on Zimbabwean politics in a series of tweets.
"It is the illegal work of charlatans and impostors with no connection to his Excellency," a statement from the president's office says.
On Monday a Twitter account, describing itself as belonging to the president, posted messages in support of opposition figures and human rights campaigners in Zimbabwe.
"l would like to express my deep concern to the people of Zimbabwe , you deserve to be listened to," one of the tweets read.
Some online users mistook it for the official account, praising the president for his stand.
The account in question was created in May 2012 and has been changing names frequently. This week the Twitter handle has changed three times.
One of those times the account was changed to @LAZARUSCHAKWARA - which spells President Lazarus Chakwera's last name incorrectly.
The president's real account is @LAZARUSCHAKWERA and was created two years ago.
The government is in the process of ensuring the president's account is verified by Twitter, spokesperson Sean Kampondeni told the BBC.
Verified accounts have a blue badge - with a tick - appearing next to the name on an account's profile and next to the account name in search results. This lets people know that an account is authentic.
Third of Afghans 'may have been infected'
A sample survey has found that almost a third of the Afghan population, or around 10 million people, may have been infected with coronavirus, the country's health minister has said.
The findings were the result of antibody testing carried out on 9,500 people from across the country, with the support of the the World Health Organization and Johns Hopkins University.
Ahmad Jawad Osmani said the majority of cases had been found in cities, with the capital Kabul worst affected. Many cases are believed to have been asymptomatic.
Afghanistan has officially recorded around 36,000 infections and 1,200 deaths.
The country suffers from extreme poverty, with the health system under immense strain from decades of conflict.
Footage captured by drone shows the scale of the destruction after the explosion in Beirut on Tuesday.
WW2: The scientist haunted by the atomic bomb
Seventy-five years ago, the US dropped atomic bombs on the Japanese cities of Hiroshima and Nagasaki, killing countless civilians. 

A little-known physicist called Leo Szilard, who had fled the Nazis in Europe, was key to working out the science that made the bomb possible. He then tried desperately to stop it being used. 

And he was haunted by his decisions for the rest of his life.  

Video journalist: Ellen Tsang. 

Image: Leo Szilard with the exploding atomic bomb over Hiroshima. Credit: Getty Images/British Pathé.
Ammonium nitrate has been blamed for a deadly explosion in Beirut, but what exactly is the chemical?
Read more
Uproar after Kenyan cafe chain offers free coffee for art
A coffee chain in Kenya was forced to change the terms of a competition to design its take-away cups, following an uproar on Twitter over the prize.
Artcaffé offered free coffee for three years to the winner of the competition but many people took to social media to argue that artists should be paid for their work.
The restaurant initially attempted to defend the terms, arguing that the winner will get exposure and an opportunity to reach a wider audience, as well as an internship with its design team.
But that didn't go down well, as the promise of exposure is often used by companies to avoid paying for creative work, as this tweeter explains:
Another tweeter joked that to say sorry they made a doughnut with the words "sorry dear" in Swahili:
Artcaffé eventually tweeted that they had adjusted the terms of the top prize on Wednesday to include 100,000 Kenyan shillings ($927; £706) or free daily coffee for a year.