BBC News World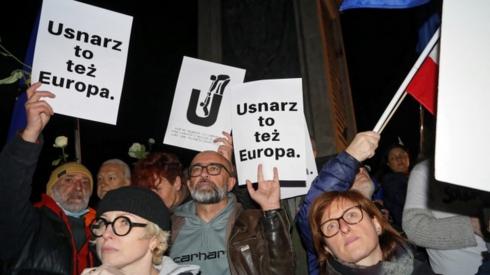 Top Stories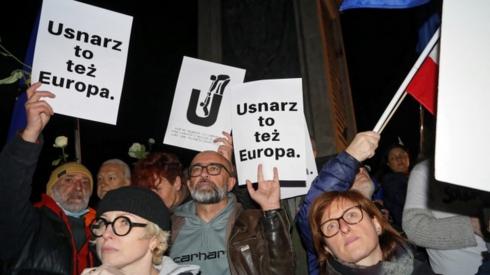 Featured Contents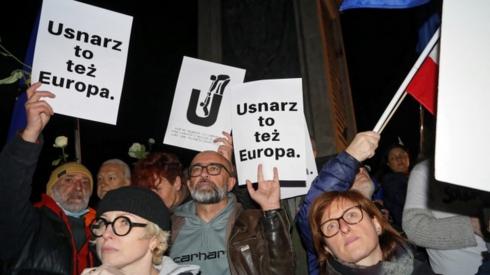 Latest Updates
By Anne Soy

Senior Africa correspondent

By Michelle Roberts

Health editor, BBC News online

Tigray's capital hit by airstrike again

Image caption: Witnesses said that Wednesday's strike had hit the property of a company

Ethiopia's military has carried out an airstrike in Mekille - the main city in the in Tigray region - for the third time this week.

Government spokesman Legesse Tulu said that Thursday's strike had targeted a military training centre of the Tigray People's Liberation Front (TPLF), which controls the city wth a population of more than 500,000.

TPLF spokesman Getachew Reda told AFP news agency its defence units had "foiled its [the military's] mission".

Conflict between the TPLF and the federal government broke out almost a year, causing a massive humanitarian crisis.

The UN said three children were killed in air strikes on Mekelle on Monday.

Medics said that eight people - including a pregnant mother - were wounded in strikes on Wednesday.

'Explosion' in Covid infections in Poland

Adam Easton

Warsaw Correspondent

Image caption: Mask-wearing is patchy in Poland and vaccination take-up has flat-lined

The UK is not the only European country seeing a surge in Covid cases. Several countries in Central and Eastern Europe are also experiencing a dramatic rise in infections.

Here in Poland, we've had more than double the amount of cases compared with last week, and Health Minister Adam Niedzielski has called it an "explosion".

The number of new daily infections exceeds 5,000 and the amount of people in hospital with Covid is the highest since the start of June.

Mr Niedzielski said some of the highest infection rates were in regions in eastern Poland with the lowest vaccination take-up.

Overall, 63% of adults here are fully vaccinated, below the EU average of 74%, and take-up has flat-lined since August. The health minister says he's instructed police to impose fines on people flouting the rules.

It's increasingly common here to see people in shops and on public transport without facemasks.

US indicts Black Axe gang over romance scams

The US justice department says it has indicted seven leaders of the Nigeria-headquartered Black Axe gang for running internet dating scams from South Africa.

An eighth person, suspected of conspiring with a gang leader, had also has been indicted, it said in a statement.

The eight were arrested in South Arica, following a massive international operation involving the FBI and Interpol.

The US is expected to request their extradition.

The Black Axe - also known as the Neo-Black Movement of Africa - was headquartered in Benin City in southern Nigeria, the justice department said.

"The Black Axe is organized into regional chapters known as 'zones' and the defendants were all leaders within the Cape Town, South Africa, Zone," it added.

Its leaders were also known by names such as Lord Nelson Rolihlahla Mandela and Lord Samuel S Nujoma, an apparent reference to the former Presidents of South Africa and Namibia respectively.

The gang operated from Cape Town from at least 2011, engaging in "widespread internet fraud involving romance scams and advance fee schemes", the justice department said.

"The conspirators used social media websites, online dating websites, and voice over internet protocol phone numbers to find and talk with victims in the United States, while using a number of aliases," it added.

The accused have asked for bail in South Africa, and a full hearing is due to be held next week.

South African authorities have indicated that they would oppose the request.

Nigerian separatist leader makes court appearance

Chris Ewokor

BBC News, Abuja

Image caption: Nnamdi Kanu is campaigning for the independent state of Biafra

The trial of Nigerian separatist leader, Nnamdi Kanu, resumed on Thursday in the capital, Abuja.

He was charged with terrorism, treason, running an illegal company and publishing defamatory materials.

The government has amended the charges, but the details have not been made public.

Mr Kanu, who is the leader of the Indigenous People of Biafra (Ipob) group, has not yet been asked to plead.

Various routes leading to the Federal High Court were blocked by security agents ahead of his appearance. Security personnel prevented some lawyers from entering the court.

The government has amended the charges against him, but the fresh details have not been made public.

Tension heightened in July when the authorities failed to present him in court for trial.

Mr Kanu was first arrested in 2015, but he fled Nigeria two years later after the Nigerian army invaded his home. He was rearrested in June this year.

His lawyers said he was being held in solitary confinement in the custody of the Nigerian secret police.

Members of his separatist group, who are agitating for a breakaway state in the south-east, have remained active in the region.

They had earlier threatened to impose a month-long curfew in the region if the government refuses to present their leader to court.

By Katie Silver

Business reporter

Explosives detonated at Kenya activist's property - report

Ferdinand Omondi

BBC News, Nairobi

Police in Kenya are investigating a report that attackers used explosives to partially bring down a house under construction, belonging to a controversial activist.

The police confirmed on their official Twitter account that they had received an official complaint of the attack on Boniface Mwangi's property on Wednesday night.

The report said men allegedly armed with pistols raided the construction site, robbed the workers of their personal belongings, and tried to destroy the house using detonators.

The police say they have visited the scene and have started investigations.

There are no reports of any injuries.

The activist now says he is concerned for his safety and that of his family.

European mask rules stricter - but not always observed

Nick Beake

BBC News, Brussels

Image caption: Belgium has dropped mask requirements in shops, but Brussels is different

In the UK, the conversation has returned to whether or not people should keep wearing masks, to help stop virus transmission, as daily case rates remain high.

Across Europe, Covid rules have been as varied as the local dishes I've sampled on my recent travels.

Some areas of Germany have stricter rules than others but you still see masks widely used on public transport and in offices.

Meanwhile, in sparsely populated northern Norway there wasn't a mask in sight. Not even when we had a quick drink with the then prime minister in a packed bar after a day of election campaigning.

This month Belgium dropped the requirement for face coverings in shops and restaurants, although you still have to wear one in the Brussels region, where you must also now prove your vaccination status to eat indoors.

But no matter where you are in Belgium you still have to wear a mask on public transport – just like Scotland, Wales and Northern Ireland, although not England.

In Poland, face masks are supposed to be worn in all public places, apart from a handful of exceptions like forests and parks, but it felt like it was a matter of personal preference. We'll see if that changes across Europe if cases continue to rise.