BBC News World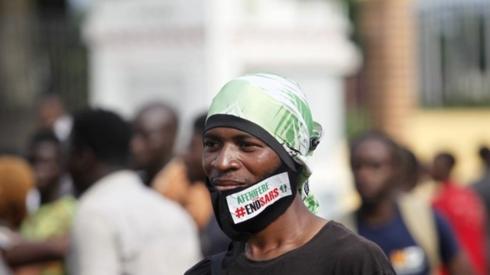 Top Stories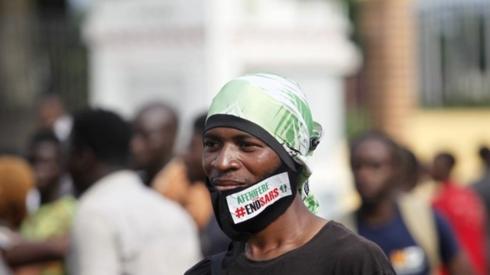 Featured Contents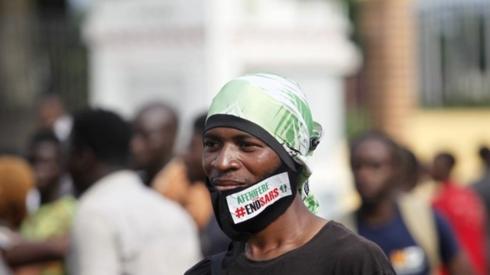 What the world wants from the US
Latest Updates
UN chief calls for an end to 'brutality' in Nigeria

UN Secretary General António Guterres has called for an end to what he called "brutality" by police in Nigeria, according to AFP news agency.

UN spokesman Stéphane Dujarric is quoted by AFP as saying in a statement that gunmen opened fire on peaceful protesters on Tuesday causing "multiple deaths".

Quote Message: "The secretary general urges the security forces to act at all times with maximum restraint while calling on protesters to demonstrate peacefully and to refrain from violence." from UN spokesman Stéphane Dujarric

The statement goes on to say that Mr Guterres calls on the Nigerian authorities to investigate these incidents and hold the perpetrators accountable.

EU foreign policy chief 'condemns the killings in Nigeria'

The European Union's foreign policy chief has condemned the killing of protesters demonstrating against police brutality in Nigeria, and has called for justice, according to AFP news agency.

Josep Borrell is quoted by AFP as saying:

Quote Message: It is alarming to learn that several people have been killed and injured during the ongoing protests against the Special Anti-Robbery Squad in Nigeria

Quote Message: It is crucial that those responsible of abuses be brought to justice and held accountable.

This adds another voice to increasing condemnation of the crackdown from politicians around the world.

US presidential candidate Joe Biden said his "heart goes out to all those who have lost a loved one in the violence".

In a tweet, Former US Secretary of State Hilary Clinton asked Nigerian President Muhammadu Buhari and the Nigerian army to "stop killing young #EndSARS protesters".

The issue has also been brought up in the UK's House of Commons by Labour MP Stephen Doughty who asked if the government will be urgently speaking with the Nigerian high commissioner.

Archbishop of Canterbury condemns Nigeria shooting

Justin Welby, the most senior bishop in the Church of England, has tweeted that he has "directly" urged Nigeria's President Muhammadu Buhari to protect the lives of "unarmed protesters".

He said that he "condemned" Tuesday night's incident in the "strongest terms possible".

Witnesses said up to 12 people were killed and others wounded when soldiers opened fire. Amnesty International said it had "credible reports" of deaths.

The state governor, however, said there had been no fatalities, although about 25 people had been wounded.

By Reality Check team

BBC News

'At first we went on the ground on our knees'

A Nigerian protester who witnessed the shooting at Lekki area in Lagos has told the BBC they had surrendered to the uniformed men before the shooting started.

He told BBC Newsday that the first reaction from protesters when the officers advanced at them was to go on their knees.

"When they started shooting people got up and started trying to run so people started getting hit and they didn't stop shooting it was very obvious that they were coming directly at us to kill as many people," he said.

He added that he saw someone get hit by a bullet beside him and die on the spot.

"I'm just lucky to be alive," he said.

The protester said some people who identified themselves as government officials had earlier disconnected CCTV cameras.

Listen to the full interview on Newsday:

Beyonce's aid to Nigerians angers some on Twitter

A tweet by American singer Beyonce's charity in solidarity with anti-police brutality protesters in Nigeria has angered some online users.

Beyonce had in a statement said she was working with organisations to support those protesting.

She said they were aiming to "provide emergency healthcare, food and shelter".

Some Nigerians said they weren't hungry and wanted change.

"We starved of justice, human rights and other social amenities not food!" Chimmy tweeted.

"Keep your help and aid to yourself, I don't need it and the dead definitely don't. All we needed was your platform to create awareness for the whole issue but you prefer to send us aid like the "poor" set of people we are. Never again. Keep your aid to yourself. We'll remember," Tomiwa tweeted.

"Who told Beyonce that we are hungry? Sis just lend your voice like Riri and co.," Papi Jay tweeted.

Some defended Beyonce saying she was offering support.

"That's stupid, and after what? She gon talk without doing anything? She's offering her money and health support and you ask for a voice?? I don't understand people!" Queen Domi tweeted.

Here is Beyonce's statement posted on her BeyGood platform:

Nigerians in Kenya hold #EndSARS protest

A journalist in Kenya has shared pictures on Twitter of Nigerian nationals holding a protest outside the country's high commission in the capital, Nairobi.

They are holding placards with the messages like: stop killing our youth, end police brutality, and end corruption.

Buhari urges calm amid protests

Nigeria's President Muhammadu Buhari has called for "understanding and calm" as protests continue to rock major cities in the country

A number of protesters were reportedly shot dead or wounded on Tuesday night when armed unformed officers opened fire on protesters at the commercial hub of Lagos. The military has denied involvement.

The statement from the presidency didn't mention the violent crackdown on protesters, which has been condemned worldwide, but said President Buhari is committed to the implementation of police reforms.

It said the president welcomed the establishment of judicial panels across the country to investigate claims of police brutality.

US presidential candidate Joe Biden and former secretary of state Hilary Clinton have both called for an end to the crackdown on the protests.

Shooting 'still going on in Lekki area of Lagos'

Some reports from Nigeria say that uniformed men are still shooting at protesters who have gathered at Lekki area in Lagos.

Dj Switch, a protester in Lekki, recorded a live video during which shooting could be heard.

"It's morning, and they are not even shooting up they are shooting straight bullets at us...we are taking some guys to the hospital," she said moments before bullets rented the air:

On Tuesday, the governor for Lagos state Babajide Sanwo-Olu imposed a 24-hour curfew on the state saying the anti-police brutality protests had been hijacked.

He blamed "forces beyond him" for last night's shootings.

The number of those shot dead and injured remains unclear.

Manchester United star condemns crackdown on protesters

Nigerian football star Odion Ighalo has shared a video online expressing his anger at last night's crackdown on protesters in the commercial city of Lagos.

The Manchester United striker said he was "ashamed of the government" and called on other nations to express their support for the protesters who have been demonstrating against police brutality.

He called the government's order to send security forces to the streets as "uncalled for":

Quote Message: I'm not the kind of guys that talks about politics but I can't keep quiet anymore for what is going on back home in Nigeria. I would say Nigeria government, you guys are a shame to the world for killing your own citizens, sending military to the streets to kill and harm protesters because they are protesting for their right is uncalled for.

Quote Message: Today 20th of October you people will be remembered in the history... I'm ashamed of this government, we are tired of you guys and we can't take this anymore"