Olympic dreams: Your questions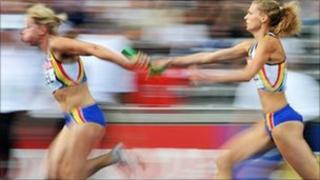 Do you have a question for an Olympic hopeful? If so, we would like to hear from you.
The BBC's World Olympic Dreams is following 26 athletes from around the globe on their journeys to London 2012, and will feature the latest selection of athletes' stories.
As we follow their preparations for the Games, we will be asking the athletes your questions and including them in the World Olympic Dreams' updates.
You may want to find out the sacrifices they have made in order to get where they are today. Or perhaps you may want to know what it is like being recognised as a prospective Olympian.
Whatever your question, we would like to hear from you. Or maybe you would like to comment on an athlete's story.