Fifty-seven journalists killed in 2010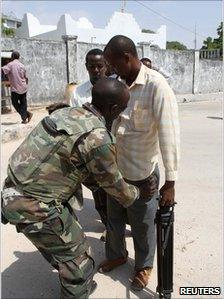 Fewer journalists were killed in 2010 than the previous year but more were kidnapped, Reporters Without Borders said in its annual report.
Fifty-seven journalists were killed worldwide, with Pakistan, Iraq and Mexico seeing the most deaths.
Criminal gangs and militias were increasingly to blame, while the number killed in war zones fell.
Fifty-one journalists were kidnapped during the year, with journalists seen more and more as "bargaining chips".
The figure of 57 represents a 25% drop on 2009, in which 76 journalists were killed - including more than 30 in one attack in Mindanao in the southern Philippines.
Pakistan saw the most fatalities in 2010, with 11 deaths. Iraq saw seven, as did Mexico. Journalists were also killed in seven African countries, including three in Somalia.
"Media workers are above all being murdered by criminals and traffickers of various kinds. Organised crime groups and militias are their leading killers worldwide," said Reporters Without Borders Secretary-General Jean-Francois Julliard.
Journalists had also been abducted on every continent in 2010.
"Here again, governments must do more to identify them and bring them to justice.
"Otherwise reporters - national or foreign - will no longer venture into certain regions and will abandon the local population to their sad fate," the group said.
Bloggers had also been arrested and abducted, the group said, and for the second year running more journalists fled Iran than anywhere else.
Related Internet Links
The BBC is not responsible for the content of external sites.