Shrien Dewani High Court SA extradition appeal date set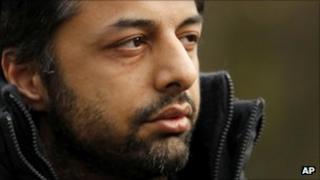 The High Court challenge against the extradition of Bristol businessman Shrien Dewani is to take place next month.
Mr Dewani, 31, is fighting extradition to South Africa, where he is accused of involvement in the murder of his Swedish wife Anni on their honeymoon.
The appeal hearing is due to take place on 13 and 14 December in London.
Moves to appeal were made after Home Secretary Theresa May signed an order for the extradition in September.
In August, a judge ruled the Bristol care home owner should be sent back to South Africa to stand trial.
Stress disorder
Suspicion fell on Mr Dewani after Mrs Dewani, 28, was shot dead when the couple's cab was hijacked in the Gugulethu township, on the outskirts of Cape Town.
Taxi driver Zola Tongo, 31, from Bothasig, Cape Town, who has admitted his part in the crime, claimed in a plea agreement with prosecutors that Dewani ordered the carjacking and paid for a hit on his wife.
Two other men, Mziwamadoda Qwabe, 25, and Xolile Mngeni, 23, are also charged with murder, as well as kidnapping and robbery with aggravating circumstances and will go on trial at the Western Cape High Court next year.
Mr Dewani, who is said to be suffering from severe post-traumatic stress disorder, denies any wrongdoing.