Ukraine helicopter crash in Kirovograd kills five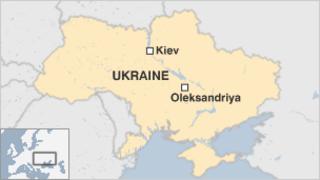 A Ukrainian helicopter belonging to the interior ministry has crashed in the centre of the country, killing all five people on board, officials say.
They say the Mi-8 helicopter hit the ground shortly after taking off from an airport in the city of Olexandriya in the Kirovograd region.
Three crew members and two engineers on board died.
Correspondents say that helicopter accidents are common in former Soviet countries.
They usually happen because of poor maintenance, cost-cutting and scant regard for safety regulations.
The interior ministry says the cause of the crash is being investigated.
Mi-8 helicopters are usually deployed by the ministry to transport internal troops, correspondents say.