World War One Centenary: Your stories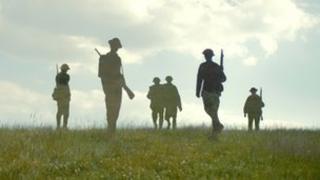 On Monday 4 August the BBC is marking the anniversary of the outbreak of World War One with a special report.
We'd like to hear what you will be remembering on this national day of commemoration.
Do you have family who were involved in the war? Did they see action or did they contribute from the Home Front? Will you be visiting a place of remembrance?
We want your stories - and pictures if you have them - to feature as part of BBC News coverage on the anniversary. Get in touch by emailing us at haveyoursay@bbc.co.uk using the subject line "WW1". Remember to include a phone number if you are happy to be contacted.
You can also contribute via Twitter @bbcww1 and Facebook.
Post images, videos and tweets using #Remember