Happiness on the rise globally, survey finds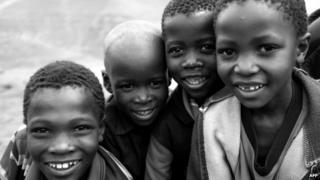 Happiness is on the rise globally, according to an end-of-year survey of 64,000 people in 65 countries.
The market research and polling organisation WIN/Gallup found that 70% of respondents were content with their life - a 10% increase from last year.
Fiji was the happiest nation, with 93% of residents expressing contentment, and Iraq the least happy with 31%.
The survey found that Africa was the happiest region, with 83% of people saying they were happy or very happy.
Meanwhile, Western Europe appeared to be the least happy, with 11% of people classifying themselves as either unhappy or very unhappy.
Globally, 53% of those asked thought 2015 would be better than 2014.
Three-quarters of respondents in Africa were confident of an improvement, compared with 26% of those in Western Europe.
Nigeria was the most positive country, and Lebanon the most pessimistic.