Singapore PM Lee Hsien Loong has prostate cancer surgery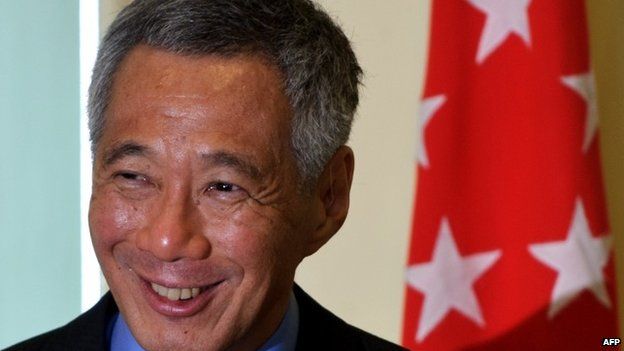 Singapore Prime Minister Lee Hsien Loong has undergone surgery to remove his prostate gland, his office said.
The 63-year-old was diagnosed with prostate cancer last month and announced on Sunday that he would be having surgery. He will take medical leave for a week.
Singapore's premier was diagnosed with lymphoma in the 1990s but recovered.
The urologist who operated on Mr Lee said that his prostate cancer had "no relationship" to the lymphoma.
Professor Christopher Cheng of the Singapore General Hospital was quoted in a statement by Mr Lee's office as saying: "The surgery went very smoothly and he is expected to recover fully."
In Singapore thousands took to Mr Lee's Facebook page and elsewhere on social media to wish him well.
Mr Najib Razak, the prime minister of neighbouring Malaysia, also wished Mr Lee a "full and speedy recovery" on Twitter.
Singapore's Deputy Prime Minister Teo Chee Hean is heading the government in the absence of Mr Lee, who has led the country since 2004.
News of Mr Lee's illness comes amid speculation about when Singapore will hold its next general election.
The poll must take place before 2017, but some observers believe it may happen as early as this year. Singapore is due to mark its 50 years of independence in August and has planned year-long celebrations.
Mr Lee's People's Action Party has been in power since 1959, when Singapore was still a self-governing British colony.