Gallipoli: Your stories on the 100th anniversary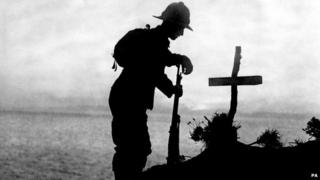 The 25 April 2015 marks the 100th anniversary of the Gallipoli landings.
In early 1915 the British authorised an attack on the peninsula in an effort to capture Constantinople in Turkey. But the Ottoman empire was victorious and Gallipoli is now considered a major Allied failure.
Troops from Australia and New Zealand also took part and the date of the landing, 25 April, is known as Anzac Day. It remains the most significant commemoration of military casualties and veterans in Australia and New Zealand.
To commemorate the centenary we spoke to relatives of some of those who fought.