100 Women: A city designed by women, for women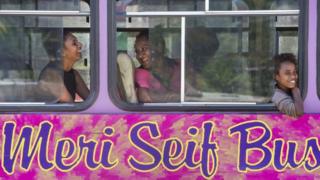 "The safe city I imagine will be one where a woman would not only be able to go to work safely, but also lie in a park reading a book without fear or worry.
"Five years ago, a young woman was brutally gang raped and died in Delhi," says Kalpana Viswanath, a city planning expert based in India's capital.
"This case, which led to a spontaneous nationwide protest, shook not only India, but the whole world."
Since then, women and girls have been breaking the silence. Reports of crimes against women went up by 27% in India in 2013, she explains.
"But more still needs to be done to make our cities safer."
Her work has shown her that poorly designed cities are not only inconvenient to live in but they can actually make life less safe for women.
Ms Viswanath says this is "clearly a global problem", with one study in the US suggesting 85% of girls experience street harassment by the age of 17.
Another study suggested that the majority of women globally, experience their first encounter with street harassment during puberty.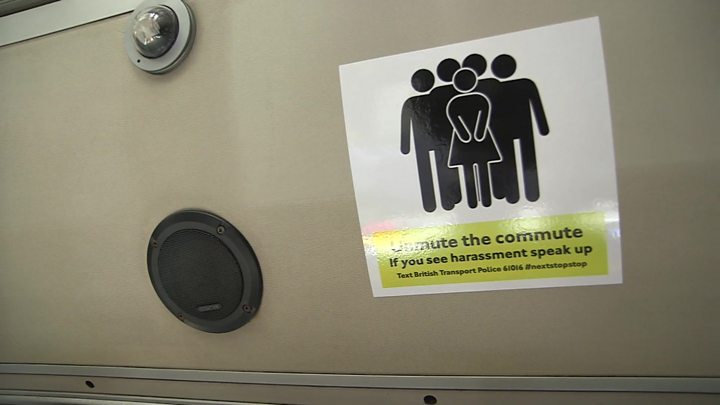 Cities around the world have been testing out new initiatives to tackle the problem of harassment on transport and in public spaces more generally.
Port Moresby, the largest city in Papua New Guinea, is one such example.
In 2014, UN Women conducted a poll showing that over 90% of women had experienced violence when accessing public transport.
The Meri Seif bus (pictured at the top of the page) is a free bus that only serves women.
The scheme was the pilot of the UN safe cities programme and more than 73,000 passengers used the women-only bus in 2016.
This may not be a global solution however, as a single-gender transport has proved controversial in many societies.
Meanwhile the Port Moresby market, where more than three-quarters of the vendors are women, had become a hotspot for harassment.
A 2011 study suggested that more than half of the women there had experienced some sexual violence in the market space.
After consultation, the area was redesigned with new roofs and seating, and cashless transactions were introduced to allow women to pay over mobiles and avoid being harassed for fees.
Libraries were also introduced in the market to provide a education space for children, while their mothers work.
Mixed uses use of public spaces such as this can ensure that there is activity on the street and, according to Ms Viswanath, lead to "natural surveillance", where people feel safer because others are around.
"People feel safe to move around in areas where streets are active," she says.
Some women find deserted streets unsafe, but they can also feel vulnerable in very crowded spaces. An active street, with a balanced crowd size, tends to have things like shops, cafes, street vendors and benches for people to sit and watch the city.
"Safer cities also come about when men and boys are part of the solution and advocate for a zero-tolerance approach to sexual harassment," says Ms Viswanath
Mexico City recently had an eye-catching campaign on the metro where seats were redesigned to include anatomical details of a man's body.
This were then designated for the use of male passengers, asking them to confront the issue of unwanted sexual touching.
As smart cities grow, solutions can be found beyond CCTV cameras, Ms Viswanath says.
Apps and online solutions like Safetipin and Harassmap encourage users to track and highlight experiences of harassment.
This data can help city planners, law enforcement and campaigners to see "hotspots" and deal with them accordingly.
The last five years have also seen cities in India employ new initiatives to tackle harassment.
Transport staff are given training on these issues and many trains and taxis in Delhi carry stickers supporting the campaign for women's safety, says Ms Viswanath.
"Delhi has taken some initiatives to improve lighting and public transport, but we are still far away from an ideal city for women."
You can watch the 100 Women Challenge: Safer Streets on BBC iPlayer - available until 1 Jan.