Reality Check: Was Hillary Clinton photographed with Osama Bin Laden?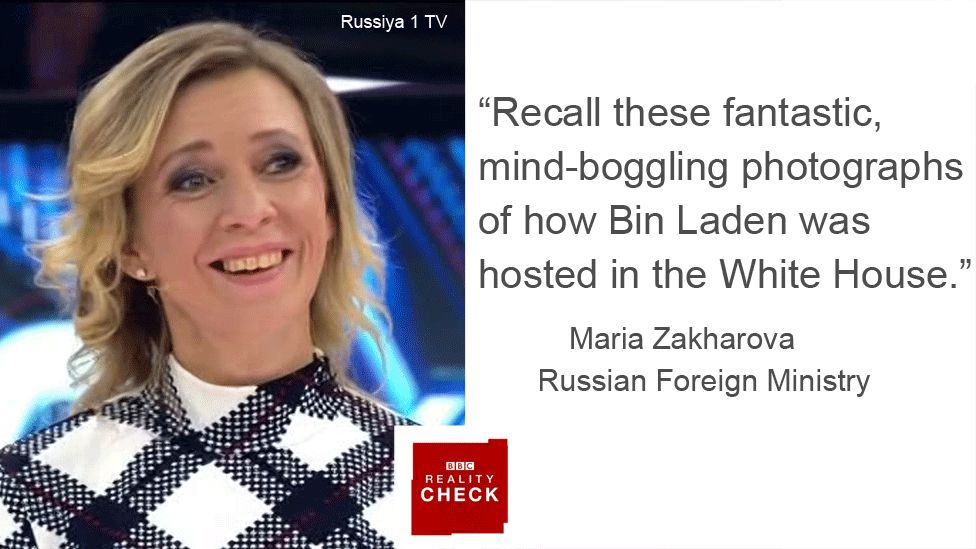 The claim: Photographs show Osama Bin Laden was hosted in the White House.
Reality Check verdict: An image that has been shared on social media in Russia is fake. There are no known photographs of Osama Bin Laden at the White House and no evidence such an extraordinary event ever occurred.
Maria Zakharova, a Russian Foreign Ministry spokeswoman, was on a chat show on Russian state television on Monday, talking about the US government and its lobbying activities.
"Recall these fantastic, mind-boggling photographs of how Bin Laden was hosted in the White House," she said.
It is definitely a fake - Bin Laden has been superimposed on a photo of Mrs Clinton meeting musician Shubhashish Mukherjee at an event in 2004.
At the time, President George W Bush was in the White House and Hillary Clinton was a New York senator.
This is the original photo.
Related Internet Links
The BBC is not responsible for the content of external sites.