100 Women: How the 'urinary leash' keeps women at home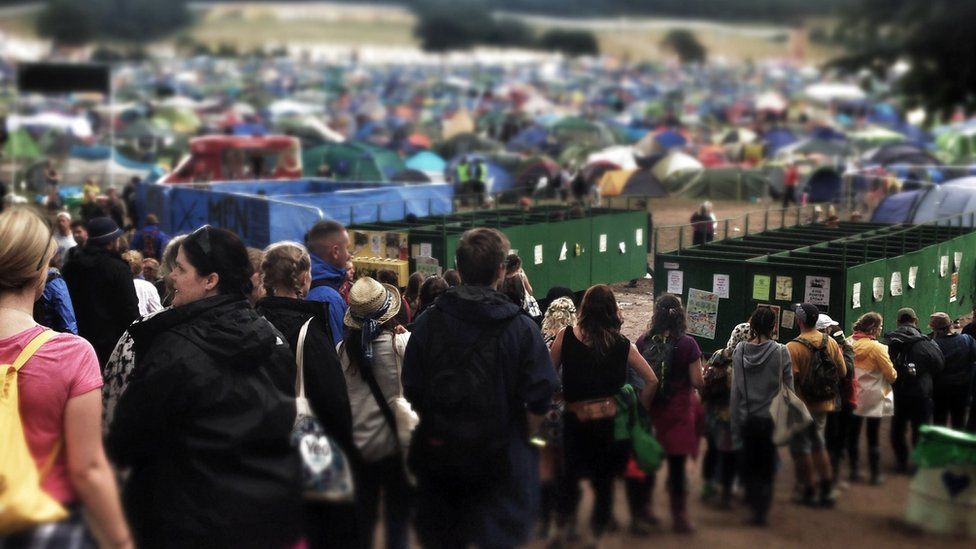 On World Toilet Day 100 Women looks at the impact of the "urinary leash" - the restriction on many women's movements both in the past and the present, as a result of a lack of sanitary facilities.
In the Victorian period, the lack of public facilities for women was intentional as a way of controlling their movements and keeping them out of public spaces, argues Dr Clara Greed, emerita professor of inclusive urban planning at the University of the West of England in Bristol.
There was a negative attitude towards building women's toilets as it was considered improper for women to use public facilities, she adds. "This is why women simply would not come out of their homes for long periods."
Public institutions, including educational buildings, workplaces and recreational spaces, were designed around the needs of men. Women tried to cope with the lack of toilets in a variety of ways, including drinking less water, holding in urine for hours, and spending less time in public spaces, says Meghan R Dufresne, architectural designer at the Institute for Human Centred Design in Boston in the US.
It wasn't until the rise of the suffragette movement in the late 1800s - and the popularity of department stores and cafes, which encouraged women to stay and browse - that public toilet use for women became more acceptable, says Dr Greed.
But Dr Greed says there is a still a stark disparity in the numbers of facilities provided for men compared to those for women.
"Buildings were mostly designed by male engineers which meant there was very little understanding of the sociological aspect of toilets. It is considered less space consuming to build urinals than cubicles and even till this day most countries have more toilets for men than women," says Dr Greed.
And yet women generally have the greater need, says Harvey Molotch, professor of sociology at New York University. Elderly women suffering from incontinence problems, women during menstruation, pregnant women and women with babies are particularly disadvantaged by a lack of toilet facilities, he says.
Japan is an example of a country which has done extremely well in boosting public facilities for women, say experts.
For many in the West a lack of access is largely simply a matter of inconvenience, but for others, especially in developing countries, it can have more serious implications.
A report by A report by the WHO and Unicef suggests progress in basic sanitation is still slow in 90 countries around the globe. Six hundred million people share a toilet or latrine with other households, and 892 million people - mostly in rural areas - defecate in the open.
According to the report, 46 million women in Ethiopia and 355 million women in India do not have access to safe toilets.
Kalavati, an Indian woman in her 60s, decided to take matters into her own hands 25 years ago. Working with WaterAid's local partner Shramik Bharti, Kalavati raises funds for toilets and also builds community and household toilets in India's Kanpur city herself.
"It is unacceptable that women still have to defecate in the open," she says.
"Globally, change is not happening quickly enough and there is an urgent need for an increase in action to get toilets for everyone by 2030. We must also ensure women's voices are heard and their needs prioritised," says Olga Ghazaryan, director of International Programmes, WaterAid.
Efforts of women like Kalavati are small steps forward to bring about change.
"I hope I continue to motivate more women to come forward and build toilets," she says.