World Chess Championship's 'Kama Sutra' logo criticised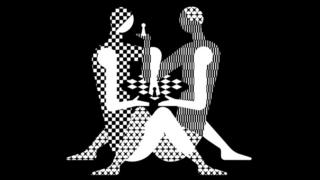 "Tantric" and "sexy" are not generally the first words that spring to mind when thinking about chess, but the logo for the 2018 World Chess Championship has provoked an unusual reaction.
The image, which shows intertwined human-shaped figures holding a chess board, has even been labelled as "borderline pawnographic".
According to World Chess, the commercial arm of the World Chess Federation, the visual is "controversial and trendy, just like the host city", London.
But some have branded it "Tantric Chess" that could have come straight from the "Kama Sutra".
You may also like:
American poet Heather Christle had her tongue firmly in her cheek when thanking the artist responsible.
One person agreed, calling it "a really uncomfortable way of playing chess", while another asked if the logo had been designed by reality television stars the Kardashians.
Socks and squares
Some Twitter users became focused on other parts of the image, with one person unable to look past what appeared to be a lone sock.
Meanwhile, others were confused by what appeared to be a smaller than regulation sized chess board, which led one person to suggest this was the dawning of the "chess equivalent of Twenty20 cricket".
Grandmasters weigh in
The logo also drew comment from some of the world's leading players.
Australian grandmaster David Smerdon was diplomatic with his review, saying simply: "No, this is not a joke."
Susan Polgar, the first woman to earn the grandmaster title, raised concerns that the image may be inappropriate for a younger audience.
Others appeared to agree with Ms Polgar, as one person branded the image "absolutely not appropriate" and another said it was "not suitable for kids".
But the reaction was not all negative, and one user suggested the image was a real success.
World Chess has declined to comment on the social media reaction to the image or the reasons behind its design.
By Tom Gerken, UGC and Social News