Good week, bad week: The people in the news
One person's fortune is often another person's misfortune. And so while someone, somewhere, is having a good week, someone elsewhere is bound to be having a bad one.
Who around the world has had a week to remember? And who has had a week to forget?
Good week: Civility among sportsmen
It's been a World Cup of contrasts in many ways. For every triple-loop back-flip performed by Brazilian freestyle diver Neymar, there's been a simple act of humanity that restores one's faith in the world.
Back in 1996, England's Gareth Southgate missed a penalty against Germany that would have seen his side make it through to the final of the European Championship.
Fast forward to 2018, and Southgate is the manager of the England team at the World Cup. On Tuesday, they beat Colombia on penalties - and Southgate, rather than celebrating, went straight to the man who missed, Mateus Uribe, to console him.
"Humbling", "impressive", "a true leader" were some of the reactions. And Southgate's Mr Nice Guy qualities have even become a meme.
Bad week: Civility in Australia
It's a strange week when a terrorist organisation behaves better than members of the public.
This week, al-Shabab, an Islamist militant group based in East Africa responsible for major attacks across the region, said that it would ban plastic bags. It said, apparently with a straight face, that "plastic bags pose a serious threat to the well-being of humans and animals alike."
But in Australia, there was a rather different attitude. Shops there now have to adhere to a ban on single-use plastic bags. But not all customers are happy.
One customer reportedly grabbed a shop assistant by the throat, while another called staff "money-grabbing scum".
Sir David Attenborough most certainly would not approve.
Good week: One British woman in Hong Kong
In a landmark ruling, Hong Kong has allowed a British woman to live and work in the territory with her wife.
Hong Kong doesn't recognise same-sex marriage - but discrimination against people on the grounds of their sexual orientation is illegal.
As a result, the British woman launched a legal battle that lasted several years to allow her to work in Hong Kong - a battle that came to an end with a ruling by Hong Kong's top court this week.
That ruling means more same-sex couples may now be able to move there.
Bad week: French prison security
French prison officials should hardly have been surprised when Redoine Faid escaped this week, as he'd already done so once before.
And they should hardly have been surprised that he did so in a helicopter - it's at least the third time in France that a criminal has fled prison in that way.
Faid is a notorious gangster, who was serving a 25-year sentence for a failed robbery during which a police officer was killed.
The area of the prison where the helicopter landed was the only one not guarded by a net.
There have been calls for France's justice minister to resign, and it turns out prison officials suspected there was "a serious threat of an attempt" to escape.
Good week: Romanian mothers
Specifically, any woman in Romania who has a few children.
A draft bill before Romania's parliament would allow women to retire two years early for every child they have over the age of 10. Good news for anyone with triplets in their teens.
This is all because Romania's fertility rate is plummeting. It's at an all-time low, with only 200,000 babies born in Romania last year.
Bad week: Privacy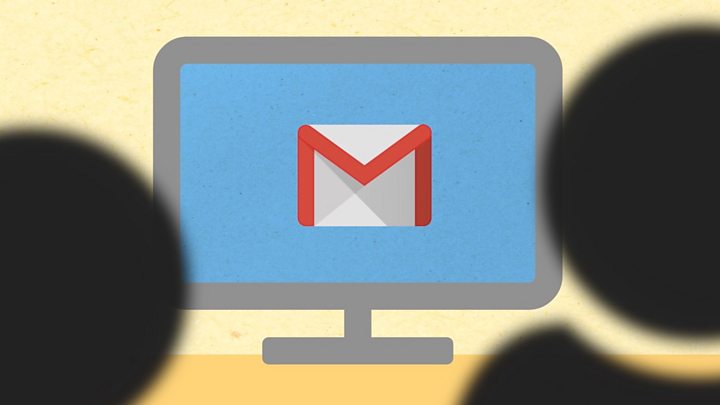 So it turns out that if you use Gmail (as 1.4bn people worldwide do), then some third parties are able to read your emails.
Google lets people connect their account to third-party email management tools, or services such as travel planning and price comparisons.
Google says this is not against its policies, and that no-one should be that surprised. Especially you: we know about *that* email you sent last week.