Kylie Jenner and David Beckham make Instagram rich list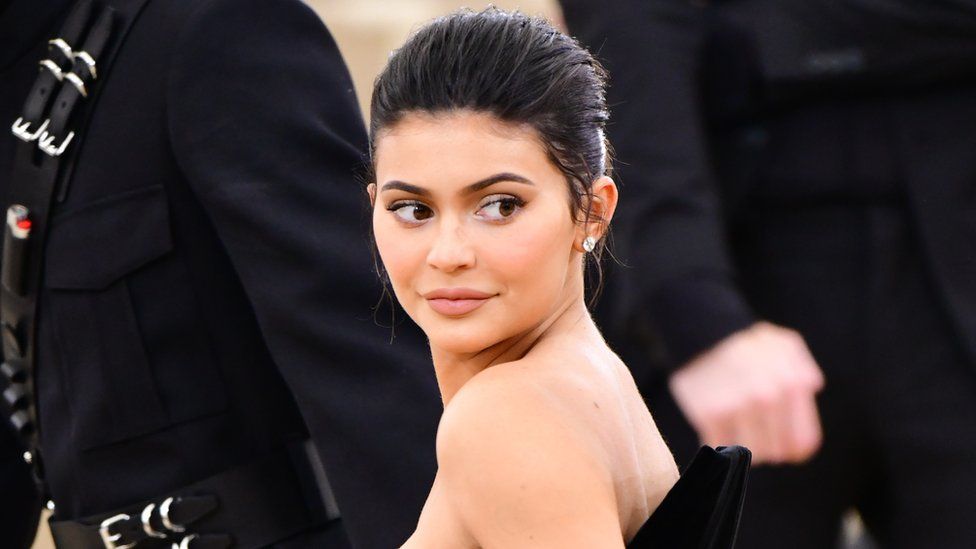 Reality TV star Kylie Jenner has been named the highest earner on an Instagram rich list, while David Beckham is the top Brit.
The Keeping Up with the Kardashians regular is estimated to make $1m (£760,000) per sponsored post.
Beckham, 43, can reportedly charge brands up to $300,000 (£228,000).
Model and mother-of-one Jenner knocked 2017 winner Selena Gomez into second place, while her half-sister, Kim Kardashian West, came in fourth.
Singers Beyonce and Justin Bieber, actor Dwayne Johnson and footballers Neymar and Cristiano Ronaldo also made the top 10.
The BBC is not responsible for the content of external sites.
The rankings and cost per post were arrived at after speaking with so-called social media "influencers" themselves, along with brands and marketing companies, to estimate how much each account could charge.
However, marketers tend to be secretive about how much they pay, or the posts may be part of a wider deal - as is often the case with A-list celebrities or sports stars - so the exact amounts are not known.
Jenner, 20, who has 111 million Instagram followers, is reportedly on track to becoming the youngest ever self-made billionaire.
The success of her make-up line, Kylie Cosmetics, has helped her rise to first place in 2018 after being ranked fourth last year.
Other members of the Kardashian clan, Kendall Jenner and Khloe Kardashian, come in 10th and 11th respectively.
The BBC is not responsible for the content of external sites.
David Beckham is ranked number 12 in the world. Recent posts show the former footballer promoting Tudor Watches and Adidas.
The BBC is not responsible for the content of external sites.
The second highest-paid Briton is Welsh footballer Gareth Bale, whose posts are valued at $185,000.
The amounts of money involved have increased hugely since last year. In 2017, the top influencer was estimated to earn up to $550,000 per Instagram post, compared with $1m this year.
Mike Bandar, co-founder of Hopper HQ, said the rise was due to marketing companies moving "away from other mediums like TV and print and seeing they can get a bigger return on their investment" via social media.
Influencers must make clear an Instagram post is an advert if they were paid to publish it or received gifts in return.
However, some have been criticised for a lack of transparency.
In April last year, the UK advertising watchdog intervened in a post by make-up blogger Sheikhbeauty promoting Flat Tummy Tea that did not make clear she was being paid by the drinks company.
It says it has found influencers are still "blurring the lines" between editorial and advertising content.
1. Kylie Jenner: 111 million followers, $1m (£760,000) per post
2. Selena Gomez: 139 million followers, $800,000 per post
3. Cristiano Ronaldo: 137 million followers, $750,000 per post
4. Kim Kardashian West: 114 million followers, $720,000 per post
5. Beyonce Knowles: 116 million followers, $700,000 per post
6. Dwayne Johnson: 111 million followers, $650,000 per post
7. Justin Bieber: 101 million followers, $630,000 per post
8. Neymar da Silva Santos Junior: 100 million followers, $600,000 per post
9. Lionel Messi: 97 million followers, $500,000 per post
10. Kendall Jenner: 93 million followers, $500,000 per post
1. David Beckham: 49 million followers, $300,000 per post
2. Gareth Bale: 35 million followers, $185,000 per post
3. Zoe Sugg: 10 million followers, $16,000 per post
4. Rosie Huntington-Whiteley: 8 million followers, $11,500 per post
5. Jamie Oliver: 6 million followers, $8,000 per post