Jewellery thefts that shocked the world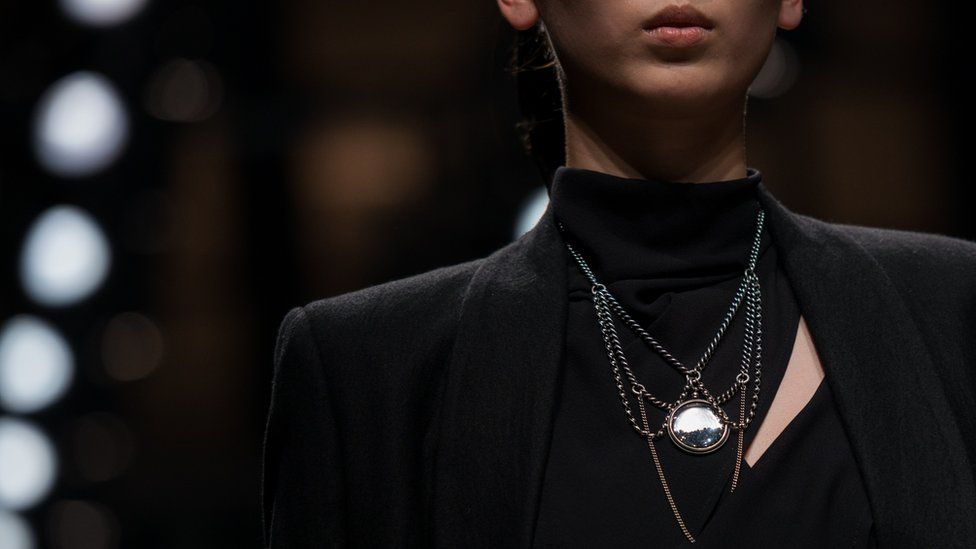 Thieves in Sweden have made off with some of the country's priceless crown jewels.
The gang took two 17th Century crowns and an orb from a cathedral before making a dramatic escape by speedboat - and police do not yet have any suspects.
We take a look at some of the world's other audacious jewellery thefts.
The 'heist of the century'
Thieves who stole jewels worth €100m ($117m; £89m) from a vault in Belgium in 2003 did not need to resort to violence to carry out one of the largest robberies of all time.
Just like the script of a Hollywood film, career thief Leonardo Notarbartolo hired an office in the Antwerp World Diamond Centre three years before the raid and from there was able to track the guards' habits and learn how to bypass the centre's extensive security system.
He and his accomplices waited for an industry-sponsored tennis event outside the city to carry out the theft.
Notarbartolo was only caught when residents reported evidence he had dumped to police - including security tapes from the vault. He was later sentenced to 10 years.
Sometimes even the tightest security isn't enough to stop determined thieves, as bosses at Amsterdam's Schiphol Airport discovered in 2005.
An armed gang dressed as airport workers stole €75m ($88m; £67m) of diamonds and other jewels as they were about to be loaded on to an aeroplane.
Seven Dutch citizens were arrested in January last year - more than a decade after the crime took place - but stolen items worth about €40m have still not been recovered.
Thieves are known to adopt many disguises, but two heists carried out by a gang in Paris in 2007 and 2008 were particularly eye-catching. Some of the robbers dressed as women.
Eight men were able to steal watches and jewels worth more than €85m ($99m; £76m) during the two thefts at the Harry Winston store, before they were caught and jailed in 2015.
France was the scene of another major jewel robbery several years later, when an armed man stole jewellery worth about €40m ($47m; £36m) from a hotel exhibition in Cannes in June 2013.
In August 2009, armed men disguised by a professional makeup artist stole jewellery worth £40m ($61m; €45m) in a raid on the Graff Diamonds store in central London.
They took one employee hostage and forced staff to hand over items including a diamond necklace worth £3.5m.
Five men were eventually charged over the robbery, with the ringleader sentenced to 23 years' imprisonment. None of the jewels were recovered.
It was not the first time the shop had been targeted. Six years earlier Graff Diamonds lost £23m in another raid.
Eight teenagers in California were able to steal $3m (£2.3m; €2.6) worth of jewellery and designer items before they were arrested in 2009.
They burgled a number of famous stars including Paris Hilton, Lindsey Lohan and Orlando Bloom, propelled - according to police - by their love of celebrities and luxury goods.
The group's actions later inspired a book and film, The Bling Ring, starring Emma Watson.
One of the UK's largest-ever jewellery thefts took place in April 2015, when a group of men drilled into a safety deposit vault in London's Hatton Garden, taking £13.7m ($18m;€15.4m) in gold, cash and gems.
The group climbed down a lift shaft before drilling through the vault and escaping with their haul.
Earlier this year, the four ringleaders - including two in their late 70s - were ordered to pay a total of £27.5m or serve another seven years in jail.
Just like the thieves in Sweden, the group who targeted London's Millennium Dome (now known as the O2 Arena) in 2000 also planned to steal priceless jewels before making their escape by speedboat.
Using a digger to break through a perimeter fence, they made their way towards a display of diamonds with an estimated worth of £350m ($460m; €394m).
But little did they know that police had been tipped off about the plot and had replaced the jewels with fakes.
Officers - some disguised as cleaners - were then able to arrest the five men.