Global Questions in India: Ask your question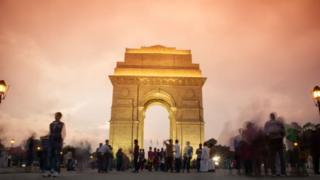 Global Questions travels to Delhi to assess India today, after 70 years of independence.
Where does the country stand on the international stage and how strong is its growing economy, which some say could help it rival China as a global powerhouse?
India is the world's largest democracy but what are the challenges that might hold it back from continued growth and modernisation?
Is India the next superpower?
Global Questions, presented by Zeinab Badawi, gives people living and working in Delhi, as well as audiences on social media, the chance to put questions to a panel of key figures from politics, business and culture.
Send us your question via the form below in 50 words or less. Or email your thoughts to globalquestions@bbc.co.uk.
If you are in Delhi and would like to attend the programme you can register for a free ticket.
Global Questions is broadcast on BBC World News Television and BBC World Service Radio English.