Death penalty: How many countries still have it?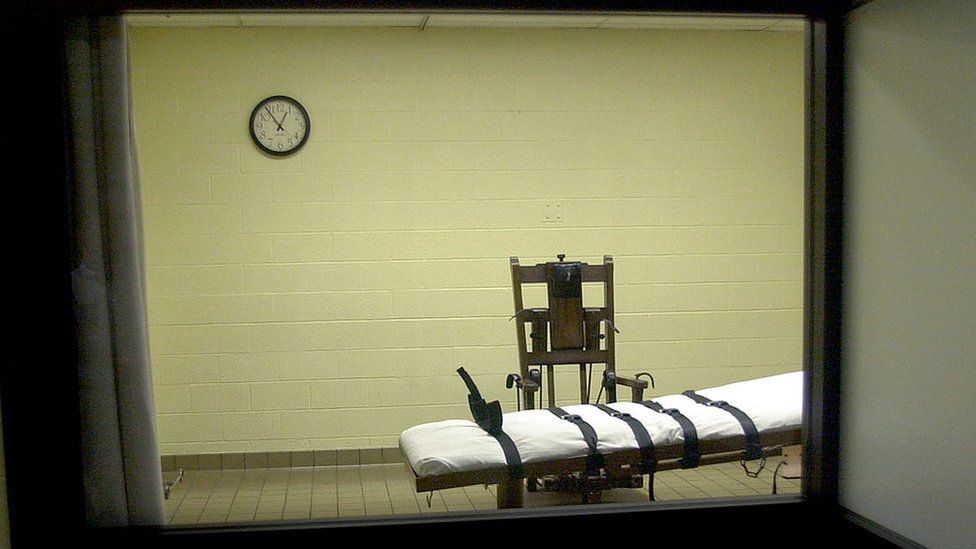 The death penalty is in the headlines as US President Donald Trump presses ahead with authorisation for a series of executions before he leaves office.
We've taken a look at how many countries around the world still carry out the death penalty.
Official data isn't available out of China, where death penalty statistics are a state secret, but the human rights organisation Amnesty International estimates it carried out thousands of executions in 2019.
Excluding China, three countries were responsible for more than 80% of executions - Saudi Arabia, Iraq and Iran.
According to Amnesty's figures, China consistently executes more people than any other country.
Amnesty collects its statistics using official figures, media reports and information passed on from individuals sentenced to death and their families and representatives.
Saudi Arabia was the only country to list beheading as the method of execution.
Other methods included hanging, lethal injection and shooting.
In the US, six states carried out executions by lethal injection in 2019, and one state (Tennessee) used electrocution.
In total 25 people were executed in the US in 2019, and for the 11th consecutive year it was the only country in the Americas to implement the death penalty.
Since 2013, 33 countries have carried out at least one execution.
Excluding the China estimates, executions have been falling since 2015.
657 executions were recorded in 2019. That's down 5% on 2018, and represented the lowest number in more than a decade.
The number of countries which have formally abolished the death penalty had been steadily increasing, from 48 in 1991 to 106 in 2017.
No additional countries banned the death penalty in 2019 for the second year in a row, but Amnesty says that 142 countries have either abolished the death penalty in law or in practice.
At least 2,307 death sentences were passed in 56 countries in 2019. But in some cases the death sentences will be commuted, where countries are reluctant to enforce the punishment.
In recent years the number of countries which carry out executions has gradually declined.
According to Amnesty there are:
106 countries where use of the death penalty is not allowed by law
8 countries which permit the death penalty only for serious crimes in exceptional circumstances, such as those committed during times of war
28 countries which have death penalty laws but haven't executed anyone for at least 10 years, and a policy or more formal commitment not to execute
56 countries which retain death penalty laws and either carry out executions or the authorities have not made an official declaration not to execute
Amnesty includes five non UN-member countries in their figures.