Freedom Trash Can: Saucepan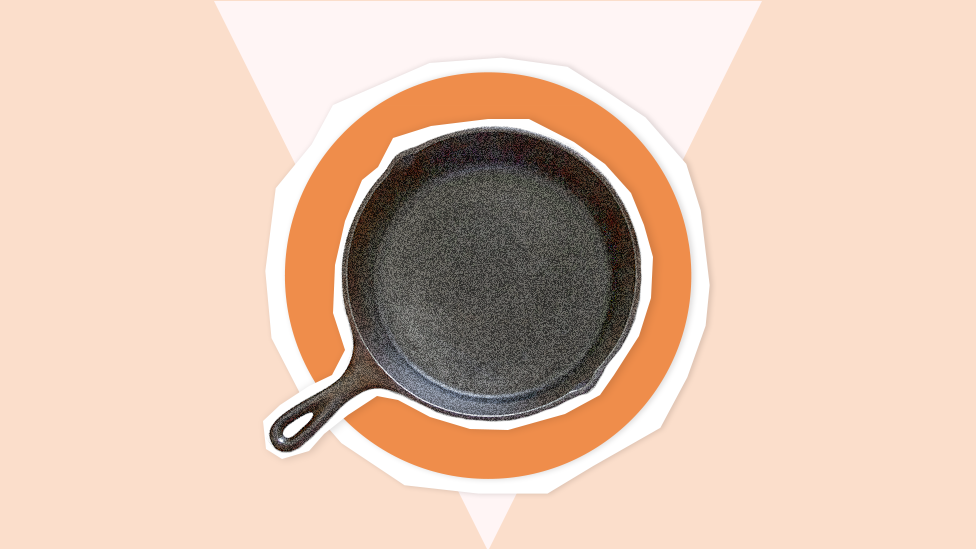 We've all got to eat - but that doesn't necessarily mean that we all do the cooking.
According to a recent UN report, women in developing countries spend more than an hour and a half longer cooking every day than men do.
In more developed countries, the same survey found the difference was an hour.
Indian women seem to spend the longest time in the kitchen - more than 13 hours per week, according to a 2015 survey.
Select an object from the list and find out how it might be considered an object of oppression.
Ironically, in the professional world, the gender gap is reversed - only 17% of chef positions in the UK are held by women.
Some blame the culture in professional kitchens, while others say the inflexible hours aren't suited to women's lifestyles.
One sociological study suggests that media representations of male and female chefs is part of the problem. The authors found that men were more likely to be given credit for the intellectual and technical work they did, while women's technical skills were rarely mentioned.
Pick another object to explore