Freedom Trash Can: A mop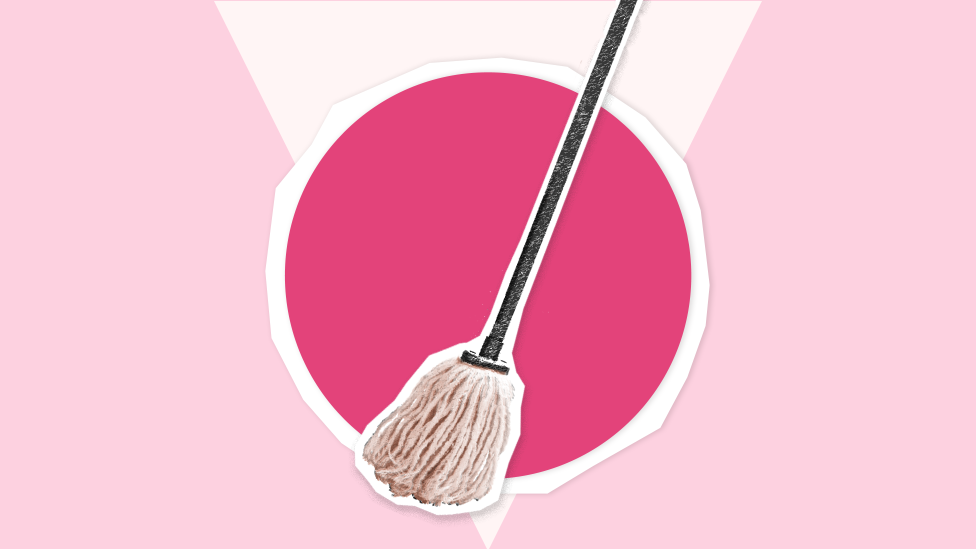 Housework, including household cleaning, has traditionally been seen as the responsibility of women.
Though these gender roles are being challenged in many societies, there is still a social pressure on women to have a clean, tidy and presentable home.
In Britain, a 2016 survey found women on average did almost 60% more unpaid work, including domestic chores, than men.
Select an object from the list and find out how it might be considered an object of oppression.
Across the world, allowing for both paid and unpaid labour, women work an average of 30 minutes longer per day than men in developed countries and 50 minutes longer in developing countries, according to the UN.
This means that - allowing for eight hours sleep each night - women have about 19 fewer days of leisure time available to them, compared to men.
Pick another object to explore