Freedom Trash Can: Dolls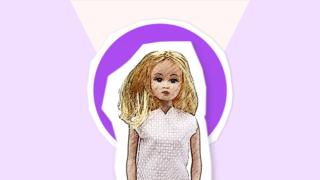 Recently, there have been campaigns in Western society to persuade the toy industry to stop marketing toys to just one gender.
Critics also want them to stop using pink to target girls. Dolls were chosen for the Freedom Trash Can as an obvious example of toys traditionally marketed at girls.
Campaigners for equality claim the toys children play with may affect their expectations of what they might do as adults.
They argue that if girls are only given toys encouraging them to act out domestic roles, or which focus on fashion or beauty products, then they are less likely to imagine themselves as scientists, businesswomen or even world leaders.
Select an object from the list and find out how it might be considered an object of oppression.
Some companies are now deliberately making dolls that challenge how people think about identity by offering transgender dolls, or dolls with disabilities or bigger body shapes.
Traditional toy manufacturers have also started to expand the roles and accessories for their dolls to include a wider range of professions.
Pick another object to explore