Freedom Trash Can: Bonus item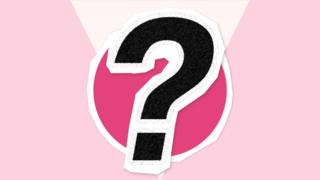 The 100 Women Freedom Trash Can project is a digital version of a famous protest by feminists in the US in 1968.
The items you can put in the 100 Women trash can have been suggested members of the audience, as well as by some of people featured on this year's 100 Women list.
Some of the items, such as the bra, acknowledge the original 1968 protest.
But we are still looking for suggestions - scroll to the bottom of this page to add yours.
Religious clothing, gendered baby clothes and wage slips - representing the gender pay gap - have been popular additions. Here are a few others.
Airbrushing
It's one of the most controversial aspects of advertising and social media - a photo-editing technique that is often used to make people look slimmer and hide imperfections.
Some celebrities, like Jameela Jamil, who is one of this year's BBC 100 Women list, tell magazine editors not to airbrush their cover pictures. They're worried it gives their fans unrealistic body image expectations.
But figures from 2015 suggest more than half of users add filters to their social media pictures - so are we just as bad as the magazines?
Family organisers
Calendars with a column for each family member, or diaries that expect "mum" to be keeping track of everyone's appointments - are pretty much all targeted toward women.
It's a signal that women should take on what feminists call "the mental load" - the tiring work of thinking about chores and remembering what needs to be done.
But many mums say that, despite the branding, they're a useful way of managing the tasks they feel are an inevitable part of motherhood.
Feminism
Some were opposed to the idea of the Freedom Trash Can in the first place and others disagreed with feminism as a whole.
People think the concept has gone too far, or that feminism is doing a disservice to women by pressuring them to leave their babies at home and go out to work.
Ties, cufflinks and suits
It's not just women suggesting things either - there have been plenty of men chucking items of clothing into the Freedom Trash Can.
"These are physical constraints, just like women's underwear," one person said.