Lion King: Petition calls on Disney to drop 'hakuna matata' trademark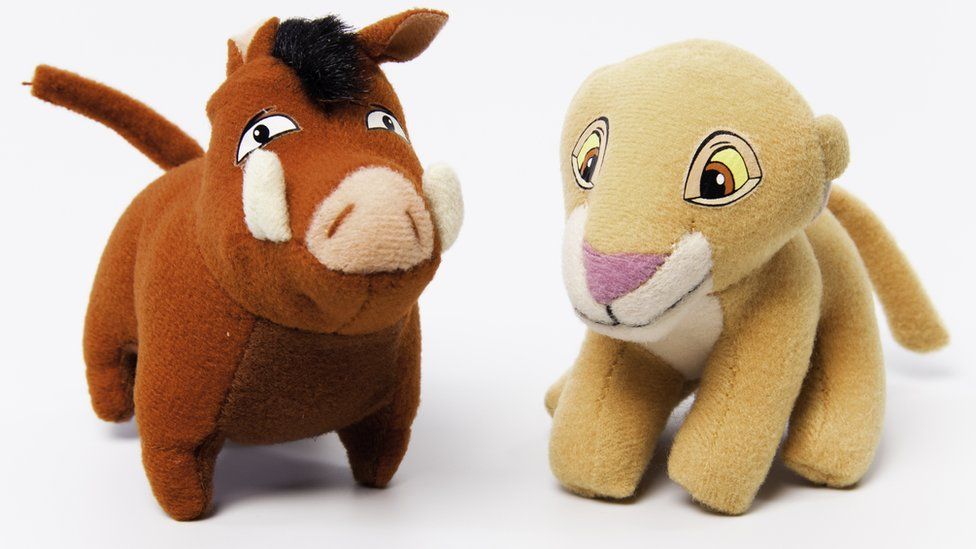 "Hakuna matata" means "no problem" or "no worries" in the Swahili language, which is spoken across East Africa.
The row has arisen now amid hype over its live-action remake.
Petition organiser Shelton Mpala hopes he can persuade the US company to abandon its "hakuna matata" trademark.
"A lot of Swahili speakers have been utterly shocked, they had no idea this was happening," Mr Mpala told the BBC.
"Growing up in Zimbabwe, I always had an understanding that a culture's language was its richness."
Disney has not responded to the BBC's request for comment.
The Lion King franchise also includes a stage musical, merchandise such as T-shirts and toys, and computer games, plus several film sequels and TV spin-offs.
Mr Mpala says he is not a Swahili speaker but he believes the trademark is merely the latest example of Africa being "exploited in some shape, fashion or form".
News of the trademark has also angered many on social media:
this is blatant robbery that should not be allowed to stand. you don't have to speak the language to know that this is an egregious theft, one that recalls the way that africa's precious treasures were looted. please sign this petition!

— dele jegede (@iji_araba) December 17, 2018
How can they trade mark a phrase that has been used as part of language

— flo agwu (@floagwu) December 17, 2018
Some see it as a missed opportunity that African companies could have capitalised on:
It's not even colonial, it's a lack of self assertion and belief in our own as a people. Disney saw an opportunity we didn't.

— Bonaventure MUTALE 🇿🇲 (@BonaventureBVM) December 17, 2018
While others say they first associate it with a different "Hakuna Matata" song. This track, by Kenyan band The Mushrooms, was released a decade before the Disney film and later covered by Boney M: