G7: What is the G7 and what is it doing about Ukraine?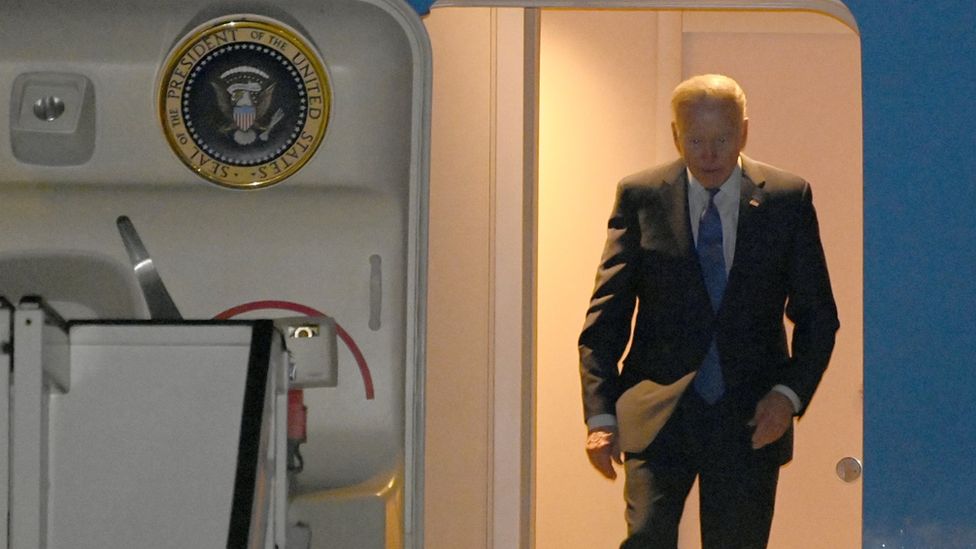 Leaders of the world's seven richest nations are gathering in Brussels to decide what further measures to take against Russia, for its invasion of Ukraine.
They are holding an emergency summit on the same day that leaders of Nato and the EU also meet in Brussels.
Ukraine's President Volodymyr Zelensky says the trio of meetings will show "who is our friend, who is our partner and who sold us out and betrayed us".
The G7 (Group of Seven) is an organisation of the world's seven largest so-called "advanced" economies, which dominate global trade and the international financial system. They are Canada, France, Germany, Italy, Japan, the UK and the United States.
China has never been a member, despite its large economy and having the world's biggest population.
Its relatively low level of wealth per person means it's not seen as an advanced economy in the way the G7 members are.
Throughout the year G7 ministers and officials hold meetings, form agreements and publish joint statements on global events.
The EU is not a member of the G7 but attends the annual summit.
What is the G7 doing about Ukraine?
They have blocked the country from international commerce and the global financial system, and they have frozen the assets of its wealthiest individuals.
G7 countries who are members of the Nato security alliance have also provided Ukraine with weapons and other military equipment.
What else could G7 countries do?
The question is whether G7 leaders are prepared to take harsher steps against Russia which would also hurt their own economies.
One key issue is whether to restrict completely the import of Russian oil and gas.
Ukraine's leaders are keen for other G7 nations to follow suit.
But in a tweet, the Ukrainian foreign ministry urged member states to go further, calling on leaders to "stop financing the war, stop paying for Russian energy".
One suggested solution is for European nations to strike a deal with the US to import more of its liquefied natural gas.
The G7 summit could provide an opportunity to discuss this option.
Does the G7 have any power?
It can't pass any laws because it is made up of separate nations with their own democratic processes.
However, some of its past decisions have had global effects.
It has also provided financial aid to developing countries, and addressed climate change.