Coronavirus 'most severe health emergency' WHO has faced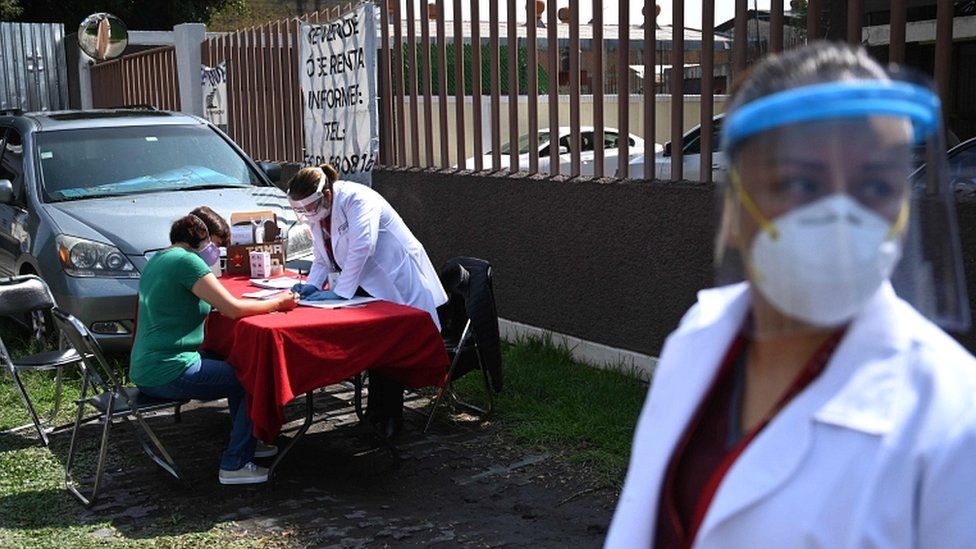 Covid-19 is easily the most severe global health emergency ever declared by the World Health Organization (WHO), its leader has said.
Dr Tedros Adhanom Ghebreyesus said he would reconvene the WHO's emergency committee this week for a review.
There have been five other global health emergencies: Ebola (two outbreaks), Zika, polio and swine flu.
More than 16m cases of Covid-19 have been reported since January, and more than 650,000 deaths.
"When I declared a public health emergency of international concern on 30 January... there were less than 100 cases outside of China, and no deaths," Dr Tedros said.
"Covid-19 has changed our world. It has brought people, communities and nations together, and driven them apart."
The total number of cases, he added, had roughly doubled in the past six weeks.
Although the world had made a huge effort in fighting the virus, there remained "a long hard road ahead of us", he said.
At Monday's briefing in Geneva, Switzerland, the WHO also said travel restrictions could not be the answer for the long term, and countries had to do more to halt the spread by adopting proven strategies such as social distancing and wearing masks.
"It is going to be almost impossible for individual countries to keep their borders shut for the foreseeable future. Economies have to open up, people have to work, trade has to resume," WHO emergencies programme director Mike Ryan said.
WHO officials acknowledged however that further lockdowns in countries experiencing renewed outbreaks may be necessary, but suggested they should be as short as possible, and confined to as small a geographic area as possible (ie local lockdowns).
"The more we understand about the virus, the more surgical we can be in controlling it," said Mr Ryan.