Ukraine attention shows bias against black lives, WHO chief says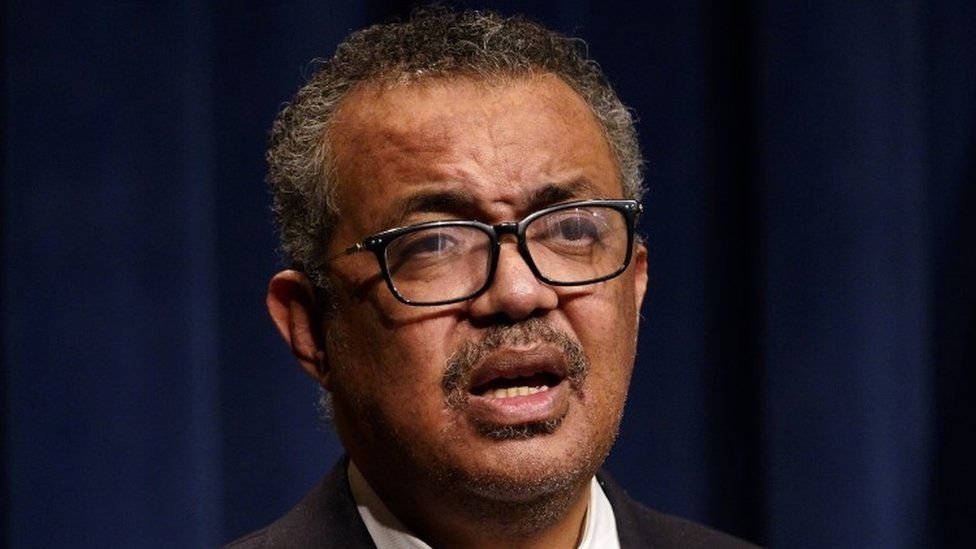 The head of the World Health Organisation (WHO) says the world does not give equal attention to emergencies affecting black and white people.
Tedros Adhanom Ghebreyesus said only a fraction of the help given to Ukraine was given to other humanitarian crises.
Assisting Ukraine is "very important" because it "impacts the whole world", he said.
But Tigray province in Ethiopia, Yemen, Afghanistan or Syria are not receiving the same attention, he said.
"I don't know if the world really gives equal attention to black and white lives," Mr Tedros told a news conference.
"I need to be blunt and honest that the world is not treating the human race the same way. Some are more equal than others. And when I say this, it pains me. Because I see it. Very difficult to accept but it's happening," he added.
Tedros, who is from Tigray, said the United Nations had determined that 100 trucks per day of life-saving humanitarian supplies were needed for the Ethiopian region.
War broke out in Tigray between the TPLF - a group that dominated Ethiopian politics for nearly three decades - and the government in November 2020 following months of simmering tension.
The fighting has seen thousands killed - including civilians - while millions are in desperate need of humanitarian aid, with the federal government accused of hampering relief efforts.
All warring parties have allegedly carried out extrajudicial killings and used sexual violence.
The UN calls Yemen the world's worst humanitarian crisis.
In Afghanistan, the UN says 24 million people need humanitarian assistance to survive.
Syria has been at civil war for 11 years. Around half a million people have been killed and millions have been displaced in the conflict.
Russia invaded Ukraine 50 days ago on Thursday.