Sudan expels two more foreign aid workers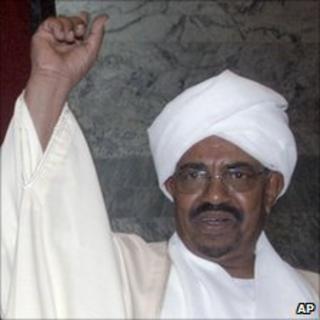 The Sudanese government has ordered the expulsion of two foreign aid workers from the country.
The officials from the International Organisation for Migration are set to leave Sudan on Saturday.
They had been working in the Darfur region of the country to aid people displaced by war.
The order for their expulsion comes days after the International Criminal Court filed charges of genocide against President Omar al-Bashir.
"IOM regrets this development which will seriously impact on its capacity to continue its humanitarian work in Darfur," said a statement from the organisation.
"No explanation has been given as to why this decision was taken."
Last year, Sudan expelled 13 foreign aid organisations following the issuing of an arrest warrant against the Sudanese president.
On 12 July, prosecutors added charges of genocide to the charges of crimes against humanity and war crimes filed against him in 2009.
UN officials say as many as 300,000 people have died and more than 2.7 million have been driven from their homes in seven years of ethnic and politically motivated violence in Darfur, a remote region of Western Sudan.
Khartoum says 10,000 people have died.