Sudan dissent brutally suppressed, says Amnesty report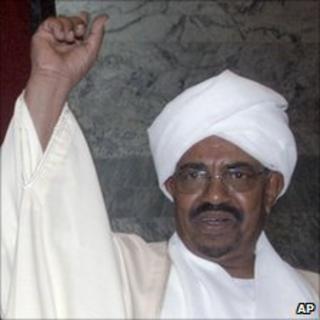 Sudan's security services have been accused of a campaign of violence and intimidation against anyone expressing opposition to the government.
Amnesty International says former prisoners have reported arbitrary arrests, beatings and torture.
Its report comes less than a week after Sudan's President Omar al-Bashir was accused by the International Criminal Court (ICC) of genocide.
He denies the charge, saying he does not recognise the court's jurisdiction.
Mr Bashir already faces an ICC arrest warrant, issued in March last year, for war crimes and crimes against humanity for the actions of his security forces in Darfur.
The Amnesty report describes the actions of Sudanese security forces as a "rule of fear" against government critics.
One doctor, arrested because he wrote an online article critical of the government, says he was hit all over his body with an electrical cable and repeatedly kicked in the groin. Once released, he received telephone death threats and has since fled the country.
Amnesty says that far from responding to international calls for reform, Sudan has brought in a new law that gives security agents virtual carte blanche to harass and intimidate.
BBC diplomatic correspondent Bridget Kendall says this is a critical year for Sudan, with a referendum on self-determination that could see oil-rich south Sudan break away from the north due in January.
Mr Bashir won Sudan's first national multiparty elections in 24 years in April, although the poll was strongly criticised by some observers and opposition parties.