Nigeria stock traders accused over 'illegal practices'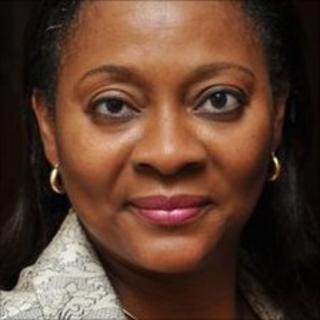 Nigeria's financial regulator is to bring 260 organisations and individuals to a special tribunal over alleged abuses in the country's stock markets.
Securities and Exchange Commission head Arunma Oteh is seeking injunctions, financial penalties and the return of profits made through illegal practices.
For months, Nigeria's financial regulators have gathered evidence against hundreds of individuals.
The offences include price fixing, share price manipulation, and fraud.
Those involved are not named, but they range from stockbrokerages to accountants, lawyers and individuals working in the capital markets.
Banking crisis
A spokesman for the Nigerian Stock Exchange had no comment to make on the statement.
Nigeria's banking crisis last year exposed widespread abuses in the capital markets.
As Nigeria's banks came close to collapse, it became clear that lax regulation and inadequate surveillance of stockbrokers was a major problem.
The appointment of a tough new financial regulator earlier this year dramatically changed the climate in the financial world.
A team from the US Securities and Exchange Commission visited Nigeria earlier this year, and compiled a confidential report.
The BBC has seen it and it is sharply critical, attacking "a startling lack of oversight", and detailing cases of bribery and insider trading in the stock exchange.
It also says between 65% and 70% of Nigeria's stockbrokers are technically insolvent.