Spanish hostages 'not yet free'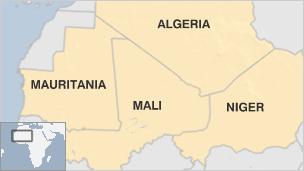 A Spanish official has denied media reports that two men kidnapped by al-Qaeda in Mauritania have been freed.
A government spokesman told AFP news agency: "We are working for a happy conclusion, but the release has not yet taken place."
Reports of the release of the two aid workers emerged from El Pais newpaper earlier on Sunday.
Al-Qaeda's North African branch has kidnapped a number of Westerners in recent months.
El Pais claimed earlier that Spain was to send an aircraft to collect the men, Roque Pascual and Albert Vilalta, from Mauritania.
They have been held since November 2009. A third hostage, Alicia Gamez, was released in March.
Al-Qaeda in the Islamic Maghreb (AQIM) has reportedly demanded a $5m ransom for the pair.
The AQIM group evolved from Algerian militants who had been fighting the government there in the 1990s.
It operates mainly in vast, sparsely populated regions in Mauritania and northern Mali which are barely controlled by local security forces.
In July, French hostage Michel Germaneau was killed after an abortive rescue mission involving French special forces.
Related Internet Links
The BBC is not responsible for the content of external sites.