Uganda mystery illness: Tests fail to identify killer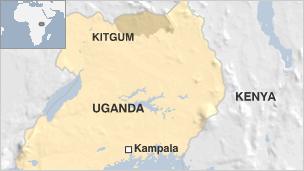 Tests have so far failed to identify an illness that has killed at least 38 people in northern Uganda, officials say.
The Ugandan Ministry of Health said the preliminary tests had ruled out ebola, typhoid and several other diseases.
It said some test results suggested it might be plague, but that further tests were being carried out.
Patients complain of a severe headache and dizziness, which eventually give way to diarrhoea and vomiting.
The ministry said that a full recovery was possible if people sought medical help in the illness's early stages.
It said the results suggesting it was plague were not consistent with findings by medical workers on the ground.
It advised people not to eat meat from sick domesticated and wild animals and to take precautions such as washing hands regularly.
The illness was first reported on 10 November and more than 90 people have been treated for it.
The ministry said it lasted for between two and 10 days, and that the vomit and diarrhoea contained blood.
The tests were carried out in a total of four Ugandan and foreign laboratories.
A BBC correspondent in Uganda, Joshua Mmali, says additional information about the illness has been difficult to obtain, with officials refusing to comment further.
Related Internet Links
The BBC is not responsible for the content of external sites.