Senegal soldiers die in clash with Casamance rebels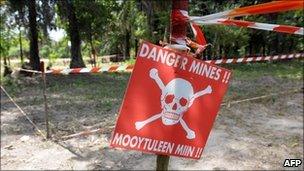 Five Senegalese soldiers have died in clashes with rebels in the southern region of Casamance.
The army said it had inflicted heavy casualties on separatist fighters. The rebels told the BBC they had lost people, but could not give numbers.
The BBC's Tidiane Sy in Dakar says sporadic outbreaks of violence persist in Casamance despite a deal in 2004.
The Casamance Movement of Democratic Forces (MFDC) started a war for regional independence in 1982.
Our reporter says it remains unclear whether this is still the aim of the fighters who remain in the bush.
The Senegalese army said the men were killed during several exchanges of fire with rebels close to the Gambian border.
Casamance is a strip of land separated from the rest of Senegal by The Gambia.
Related Internet Links
The BBC is not responsible for the content of external sites.