Former CAR President Patasse dies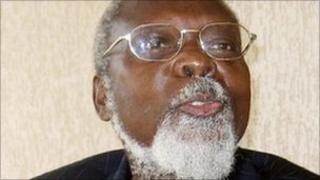 Former Central African Republic (CAR) President Ange-Felix Patasse has died at the age of 74, his aides say.
Mr Patasse was first elected in democratic polls in 1993. He won re-election six years later but was ousted when rebels seized power in 2003.
Under his tenure, CAR experienced a number of military mutinies.
He was succeeded by his former army chief Gen Francois Bozize - the current president - who took up arms against Mr Patasse in 2001.
After being ousted, Mr Patasse went into exile. He died in Cameroon.