Burundi profile - Leaders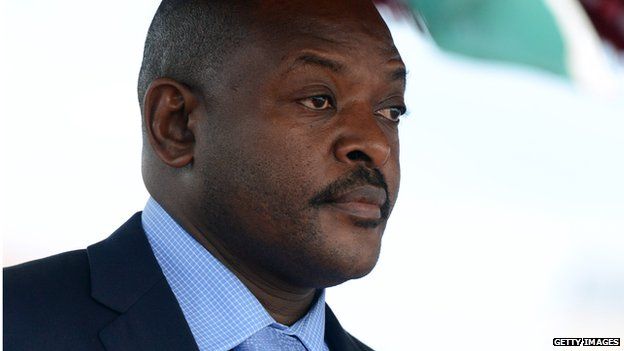 President: Pierre Nkurunziza
Pierre Nkurunziza, a former Hutu rebel leader, became the first president to be chosen in democratic elections since the start of Burundi's civil war in 1994.
His election by parliamentarians in 2005 was one of the final steps in a peace process intended to end years of fighting between Hutu rebels and the Tutsi-controlled army.
But since his re-election in 2010, his tenure has been marked by accusations of growing authoritarianism, including attacks and pressure on opposition parties and the media.
The June 2010 presidential polls were boycotted by the opposition, which complained of fraud in the earlier local elections.
His re-election to a third term in 2015 proved even more controversial, as Burundi's constitution limits presidents to a maximum of two terms in office.
The constitutional court ruled in favour of his argument that his first term does not count, as he was elected by parliament and not by the entire electorate, and was thus eligible to stand again.
Since 2015, rebel forces have increased attacks on government positions, and President Nkurunziza has reacted angrily to United Nations and African Union calls for the deployment of peacekeepers.
Born in 1964 in Ngozi province, Pierre Nkurunziza trained as a sports teacher. His father, a former MP, was killed in ethnic violence in 1972.
He joined the Hutu rebellion in 1995 and rose through the ranks to become head of the Forces for Defence of Democracy (FDD) in 2001. He sustained a serious mortar injury during the conflict. The married father of five is a born-again Christian.