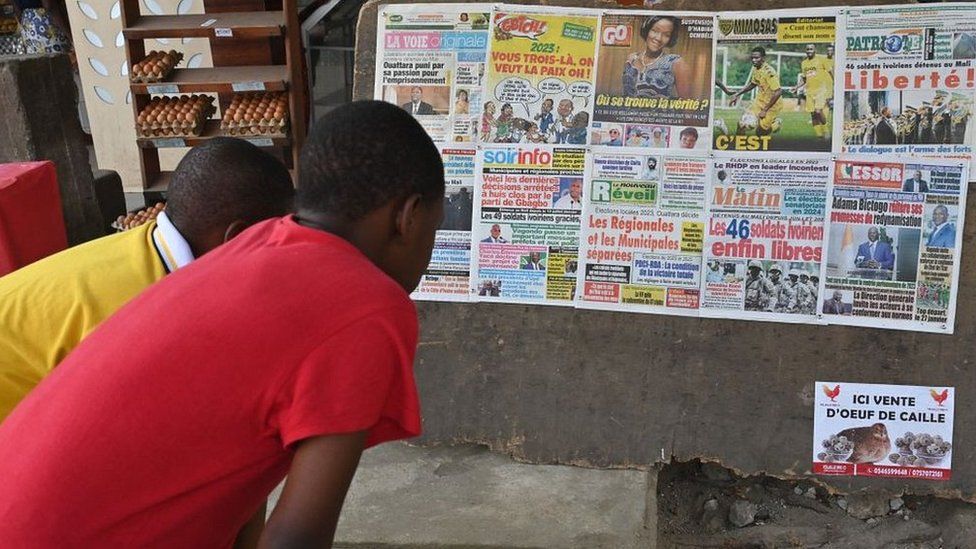 Cote d'Ivoire's long-running political divisions continue to be reflected in its media landscape. Most outlets are partisan in their political coverage.
The media were accused of inflaming violence following a coup in 1999 and during civil wars in 2002-2007 and 2010-2011.
In 2020, many journalists were detained while covering protests and violence during and after the presidential election in October of that year.
Cote d'Ivoire was among the last countries in West Africa to liberalise its broadcast media. As a result, the Ivorian state remains a major media player. The opposition has limited access to official outlets, even during election campaigns when it is entitled by law to "equitable media access".
Most of the main commercial TV channels have owners with links to the ruling coalition. Radio has traditionally been the main medium, but online news sources are increasingly popular.
BBC World Service in French is available on FM, including in Abidjan (94.3). There are also FM relays of Radio France Internationale and Voice of America.
Around 46% of the population have internet access. There are no formal restrictions on internet use. Facebook is the most popular social network.