Guinea-Bissau profile - Media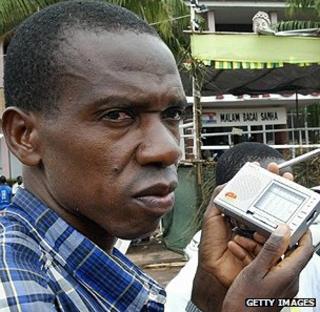 The media experience "harsh treatment" from the authorities, security forces, and individuals with connections to the military and drug traffickers, US-based Freedom House reports.
A climate of fear has led to self-censorship, which particularly affects reporting on drug trafficking.
Broadcasters face many challenges, not least the lack of a reliable power supply. Private radio stations operate alongside the state-run broadcaster.
A government-owned paper publishes alongside privately-owned outlets. The press is plagued by financial instability.
There were 57,000 internet users as of June 2015 (InternetLiveStats.com).
Press
Television
Radio Televisao de Guinea-Bissau (RTGB) - state-run
RTP-Africa - operated by Portuguese public broadcaster RTP
Radio
Radio Nacional - state-run
Radio Pindjiguiti - private
Bombolom FM - private