President: Uhuru Kenyatta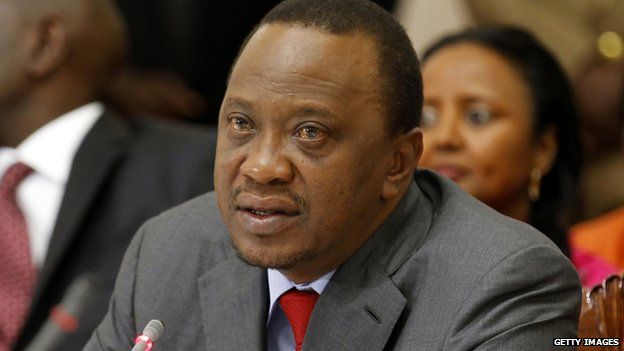 Uhuru Kenyatta, the son of Kenya's founding president, took up his father's mantle to become head of state in April 2013, despite facing charges of crimes against humanity over election violence five years earlier.
A few days before his swearing in, the Supreme Court ruled that the March 4 polls were valid, and that Mr Kenyatta would become the country's fourth president.
Backed by Kikuyu loyalists, Deputy Prime Minister Kenyatta picked a running mate from the rival Kalenjin tribe, William Ruto, to form the Jubilee alliance. Both were indicted by the International Criminal Court to face charges of orchestrating violence after the 2007 vote, an accusation they denied. Charges against Mr Kenyatta were dropped in December 2014, although the case against Mr Ruto went ahead.
In the 2007 elections, the two men backed opposing presidential candidates and their two rival tribes were at the centre of the fierce blood-letting that drove 350,000 people from their homes.
Mr Kenyatta, ranked by Forbes as the richest man in Kenya, is heir to his late father's vast business empire that spans swathes of land, Kenya's biggest dairy company, five-star hotels, banks and exclusive schools.
He was born in 1961 shortly after the release of his father Jomo Kenyatta from nearly 10 years' imprisonment by British colonial forces, and two years before Kenya's independence.
Educated in the United States at the elite Amherst College, where he studied political science and economics, he is viewed as the top political leader of the Kikuyu people, Kenya's largest tribe making up some 17% of the population.
However, he also appeals to Kenyans from different ethnic backgrounds, able to mingle not only with the elite he was born into but also with the average Kenyan, cracking jokes using local street slang.
Correspondents say that with permanent heavy bags beneath his eyes and well dressed in pin-stripe business suits, Mr Kenyatta exudes an image of power and entitlement.