Lesotho profile - Timeline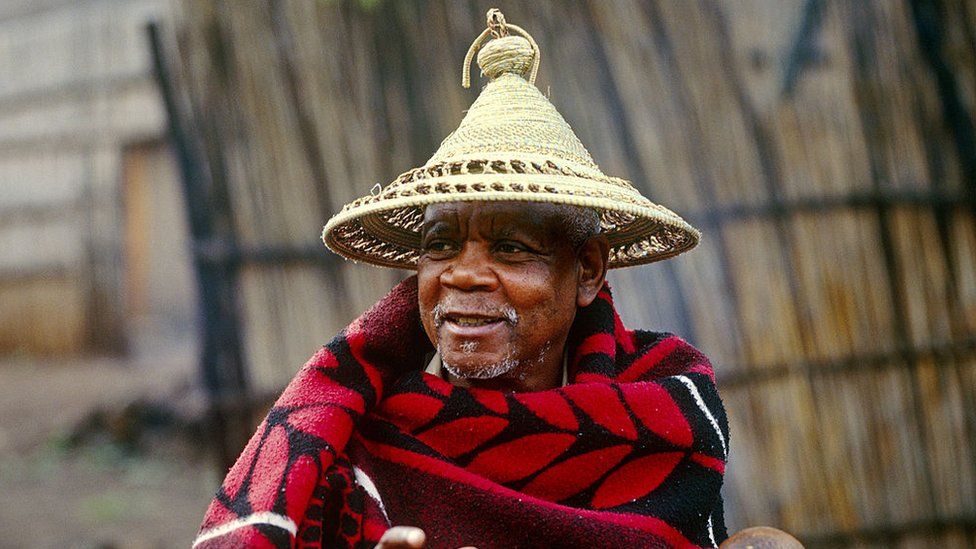 A chronology of key events:
1820s - Basutoland founded by Moshoeshoe, who unites various groups to repel challenges from Zulus.
1834 - Territorial encroachment by Boer trekkers starts decades of conflict.
1860s - Becomes a British protectorate.
1871 - Annexed to the Cape Colony.
1884 - Becomes a British colony after revolt against Cape Colonial rule. Paramount chiefs retain large degree of autonomy.
1939-45 - World War Two, with 20,000 Sotho serve in British forces.
1950s - Political parties emerge, press for independence.
1966 - Independence as Kingdom of Lesotho, with Moshoeshoe II as king and Chief Leabua Jonathan (Basotho National Party) as prime minister.
1970 - Opposition Basutoland Congress Party leads in polls but Chief Jonathan suspends constitution, sends king into temporary exile.
1986 - South Africa blocks borders, demanding expulsion of anti-apartheid activists. Major-General Justin Lekhanya replaces Chief Jonathan in coup.
1990 - King Moshoeshoe II goes into exile. His son is sworn in as Letsie III.
1991 - General Lekhanya forced out by Colonel Elias Tutsoane Ramaema, who lifts ban on political activity.
1993 - Basutoland Congress Party comes to power in elections.
1994 - Fighting among rival army factions.
1995-1996 - Moshoeshoe II restored to throne, but dies in a car crash. Letsie III restored as king.
1998 - Lesotho Congress of Democrats (LCD) wins general elections, Pakalitha Mosisili becomes prime minister. South African Development Community (SADC) sends troops to help restore order after opposition riots.
2002 June - Prime Minister Mosisili is sworn-in for a second five-year term.
2004 February - Prime Minister Mosisili declares state of emergency, appeals for food aid. Aid officials say hundreds of thousands face shortages after three-year struggle against drought.
2004 March - Official opening of first phase of multi-billion-dollar Lesotho Highlands Water Project, which supplies water to South Africa.
2007 February - Ruling LCD wins early parliamentary elections, taking 61 of 80 constituencies; leader of the opposition All Basotho Convention (ABC) challenges the outcome.
2007 July - State of emergency declared as Lesotho experiences its most severe drought in 30 years.
2012 May - ABC's Thomas Thabane becomes prime minister following elections.
2014 August - Prime Minister Thabane flees to South Africa, accusing the military of trying to overthrow him.
2015 February - Pakalitha Mosisili becomes prime minister at the head of a coalition formed after early elections.
2017 June - Prime Minister Mosisili loses early elections, Thomas Thabane returns to power.
2017 September - The head of the armed forces, Khoantle Mots'omots'o, is shot dead. A multinational security force is deployed to ease tensions.
2020 May - Finance Minister Moeketsi Majoro takes over as prime minister after the resignation of Thomas Thabane, who is named as a suspect in the murder of his own ex-wife.
2022 October - Diamond magnate-turned-politician Sam Matekane becomes prime minster, just seven months after founding his Revolution for Prosperity (RFP) party, which wins 58 seats in the national assembly.